HealthyTOKYO CBD Factory & Cafe in Edogawa
Japan's first CBD Factory & Cafe is born in Edogawa.
The Edogawa store, which is the largest of the four HealthyTOKYO locations to date, is parked in a quiet residential walking street, just one minute from the Edogawa Ward Office. Housed in a vintage factory building constructed in 1963. The Edogawa location has a CBD oil factory, a CBD food factory kitchen and a relaxing cafe space. Not only can you pick up your own CBD products directly, but you can also enjoy the hottest CBD sweets, CBD drinks, and popular vegan foods in a chic, yet casual atmosphere.

Japan's first CBD specialized factory
The Edogawa shop is an unprecedented CBD cafe that offers handcrafted CBD drinks and vegan food at the location of Japan's first CBD specialized factory. It is also the first CBD specialty shop in Edogawa.
Healthy snacks and sweets for vegans and non-vegans alike.
Enjoy gluten-free vegan sweets with CBD and a wide selection of organic CBD drinks, homemade chocolates, brownies, cookies and cakes. We also offer popular cafe vegan meals such as gluten-free and vegan lasagna, salads as well as quiche, sandwiches and paninis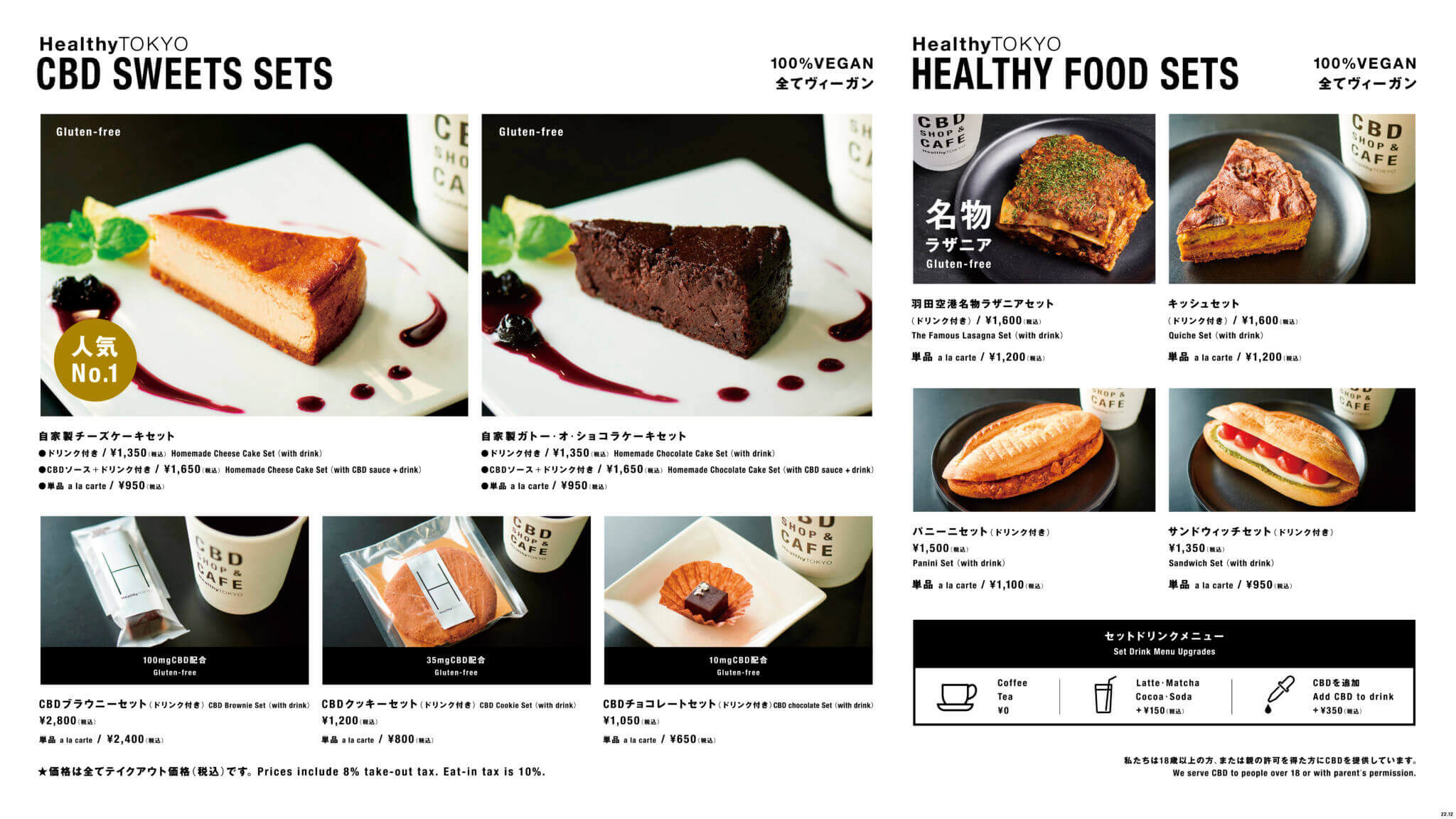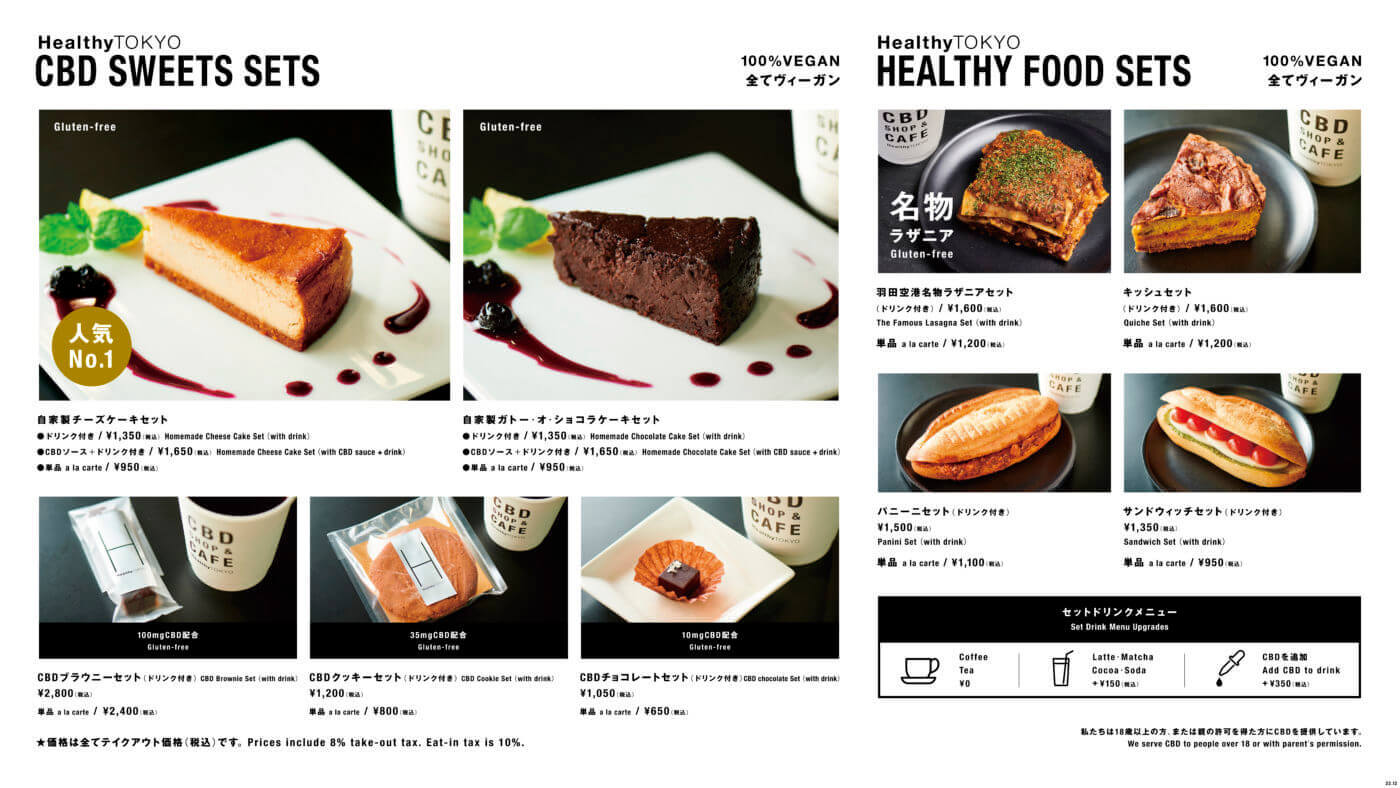 Relax with a delicious glass of your favorite CBD drink
Of course, you can enjoy our organic and fair trade coffee with our HealthyTOKYO CBD oil at the Edogawa shop. We carefully prepare the beans for HealthyTOKYO's original blend created and roasted specifically for our cafes by a famous Tokyo roaster. We add our mint flavored CBD oil to complete. Soy latte and espresso drinks are also excellent. We create our signature HealthyTOKYO matcha drinks made with our Yuzu CBD oil and our own Japanese organic matcha of the highest grade. You will also find, a variety of hot and iced drinks such as organic matcha with Yuzu flavored CBD, organic CBD tea, organic CBD cocoa and homemade CBD fruit soda, You are sure to find your favorite cup. Drinks can be made with or without CBD. We will listen to your requests and our staff will serve you carefully. All drinks and meals are also available for takeaway.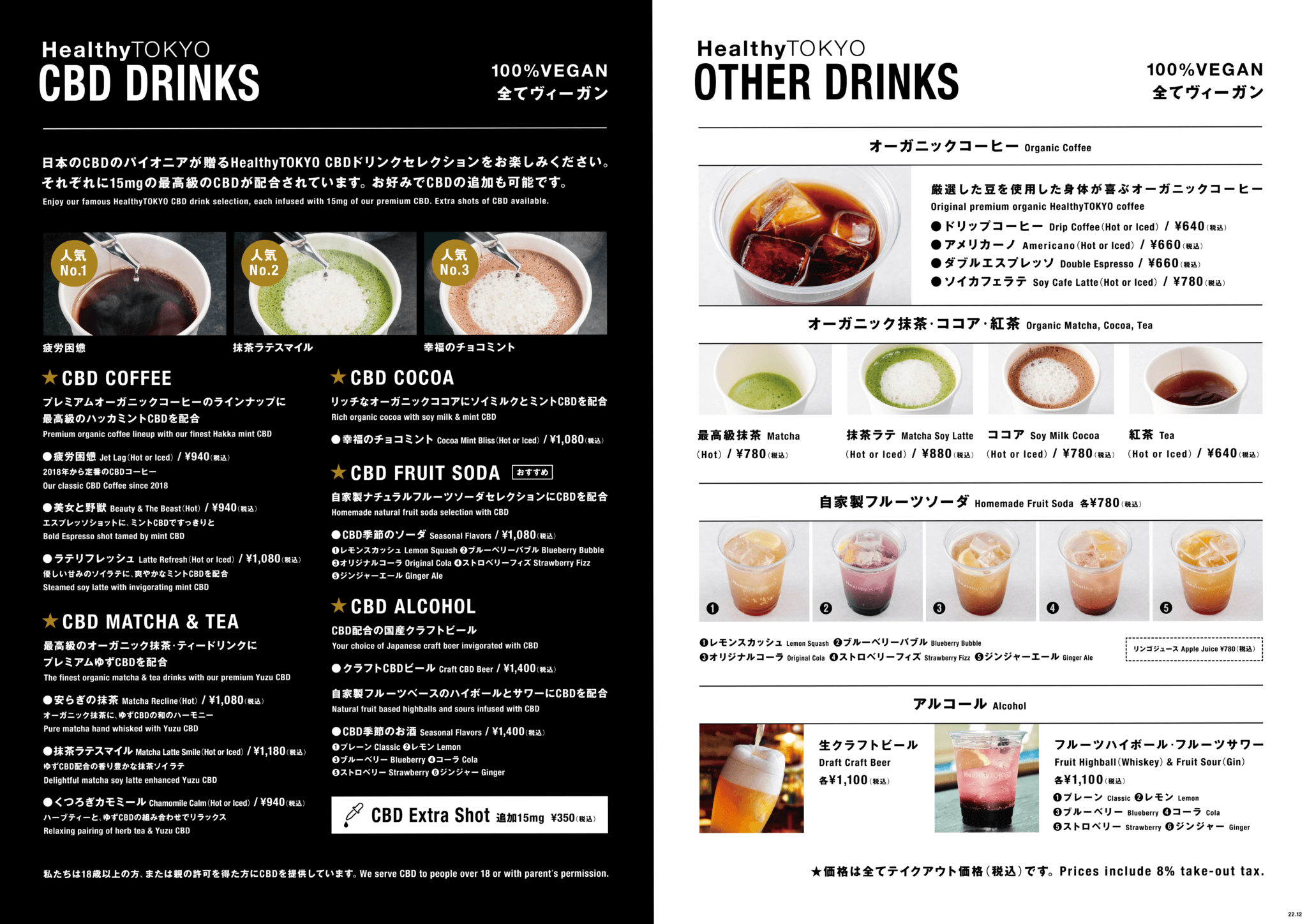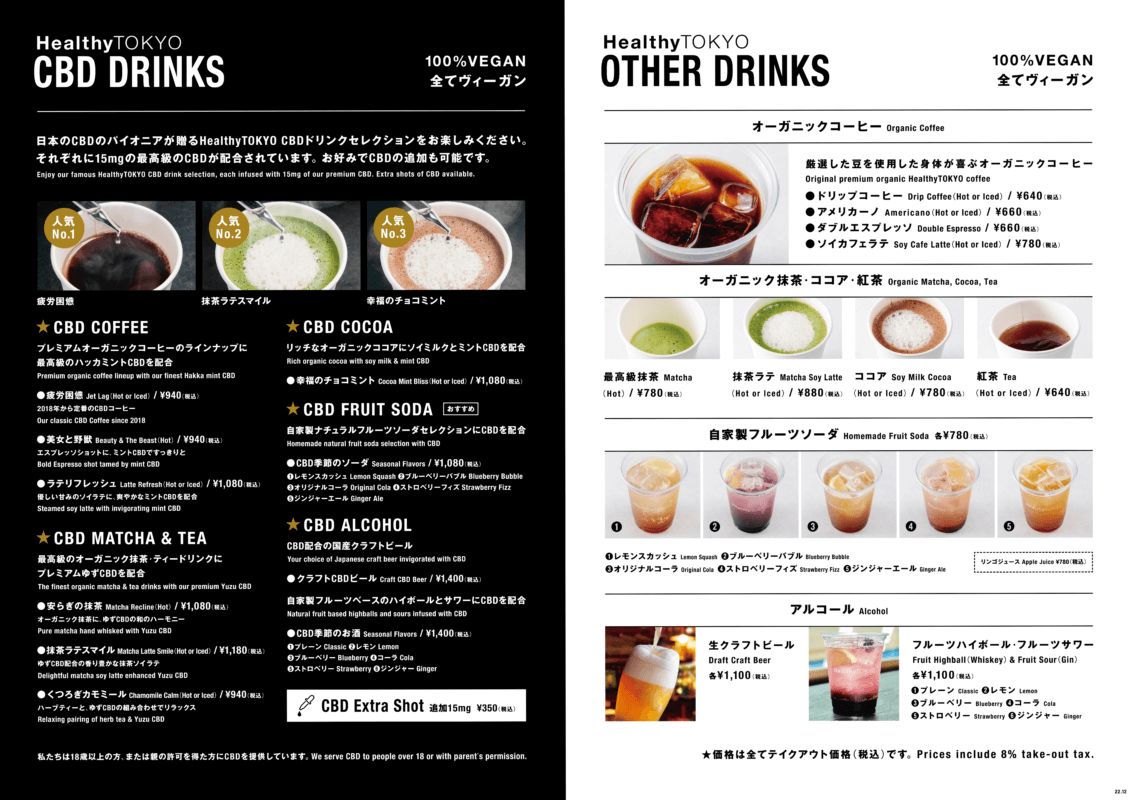 Safe and secure CBD products lined up directly from the factory
This is the first time that a factory specializing in CBD has been established in Japan. At the store, you can purchase safe and secure domestic CBD edibles and oils manufactured at the factory. We offer our full lineup of HealthyTOKYO and CBDTokyo products, including the most popular premium broad spectrum CBD oils, the highest quality CBD isolate oils, CBD cosmetics such as CBD hand cream, CBD gummies, CBD patches and more. We handle not only our own products but also a carefully curated seletion of CBD products from other brands. Please feel free to consult with our knowledgeable staff about CBD. Well-trained and experienced staff will give you heartfelt advice. You can also taste some popular products such as our CBD oils and gummies.
Fusion of vintage and modern
The charm of the Edogawa store is that it mixes the vintage feeling using the iconic stucco factory and the modern HealthyTOKYO style. Industriao materials are thoughtfullly used for the interior, giving it a factory-like finish. The largest of the HealthyTOKYO stores to date has a central kitchen, long counters, tables and a pleasing tiled deck terrace. Pets are welcome, so please stop by during your walk.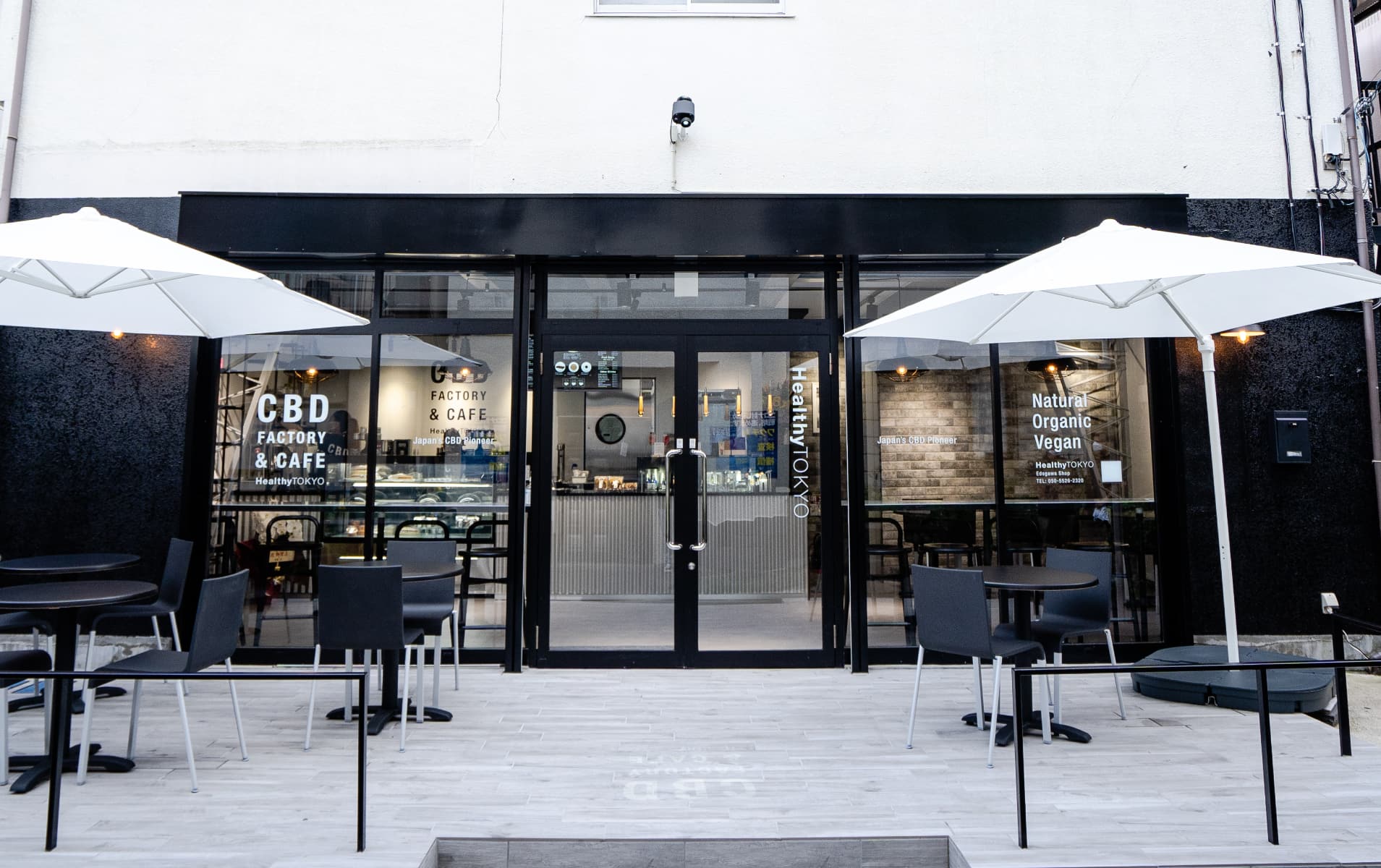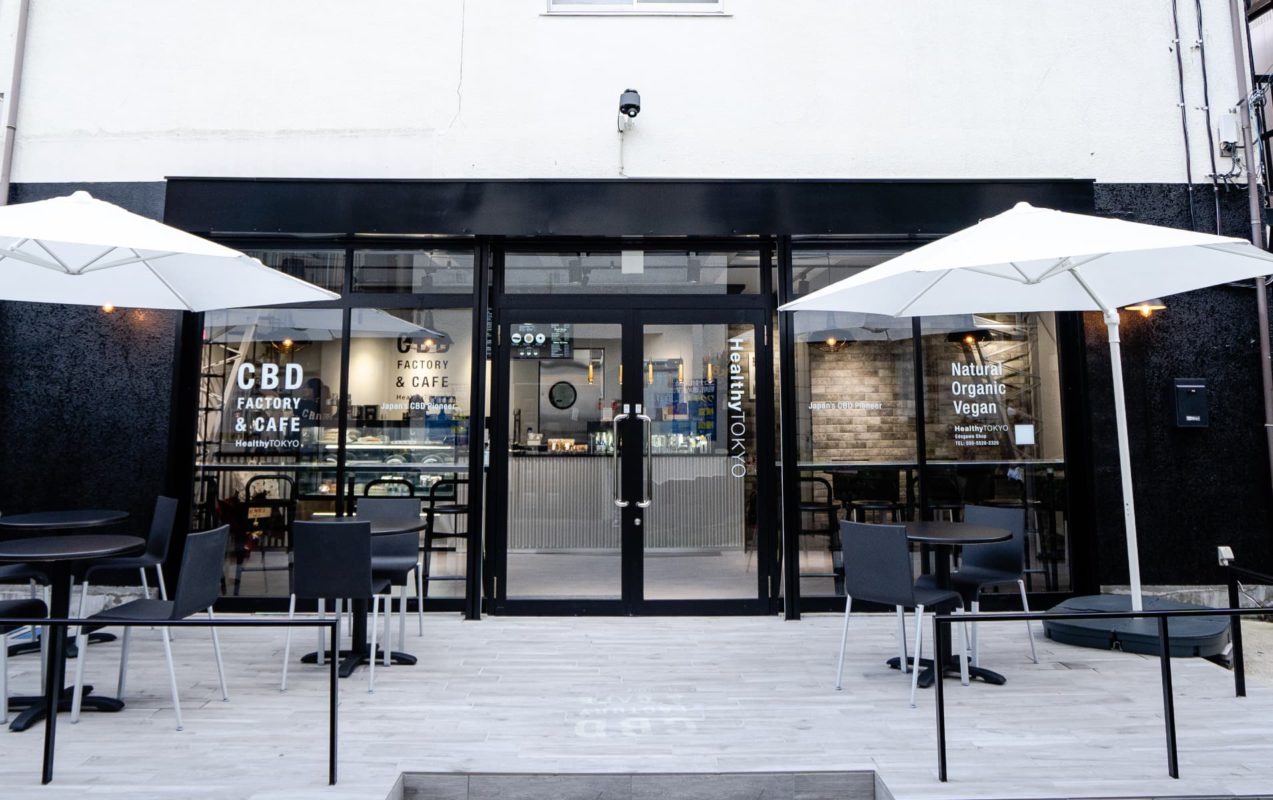 From the desire to enjoy CBD more casually
We opened HealthyTOKYO CBD Factory & Cafe in the traditional downtown area of Edogawa because we also want people outside of the trendy hot spots of Tokyo to become familiar with our premium CBD and vegan sweets. It is our goal to support the healthy lives of as many people as possible. This is our spacious, friendly neighborhood HealthyTOKYO CBD cafe, where you can easily enjoy natural and high-quality CBD products, vegan and gluten-free foods without having to visit Daikanyama or Harajuku. Even if you are not strictly vegan, or have already adopted CBD, we will provide you with a comfortable and relaxing space. All of our staff are looking forward to your visit.
HealthyTOKYO CBD Factory & Cafe
1-18-8 Chuo, Edogawa-ku, Tokyo
050-5526-2320