What is CBD? Things to Know Before Starting CBD
---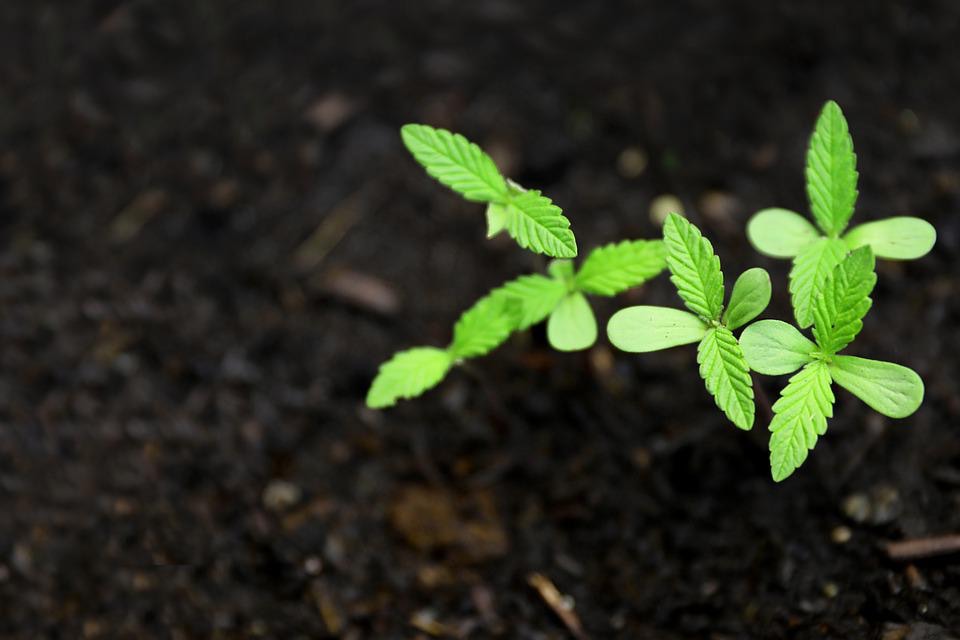 Many in Japan may have started to hear more about the increasingly popular "CBD" in recent years, but may be asking themselves, "Just what is CBD?"
CBD is an abbreviation of "cannabidiol" a compound extracted from industrial hemp seeds and stems.
When hearing terms like "hemp" or "cannabis", many may be uncertain as to whether CBD is legal or not.
Allow us to explain what CBD is in detail to alleviate those concerns.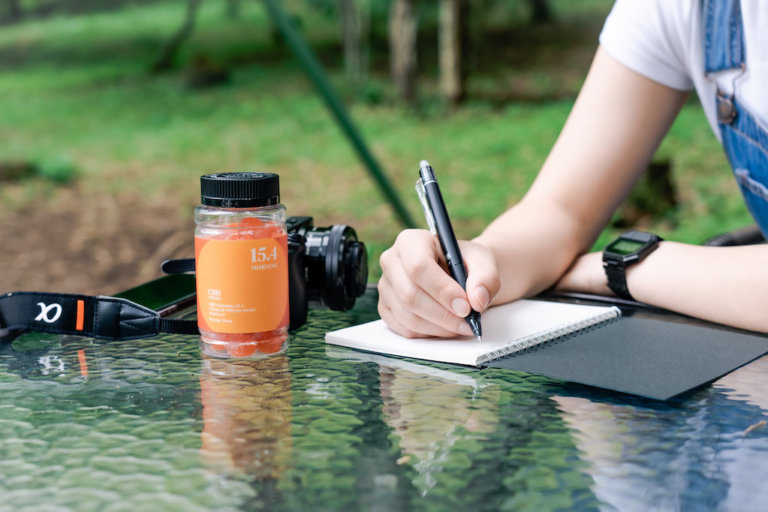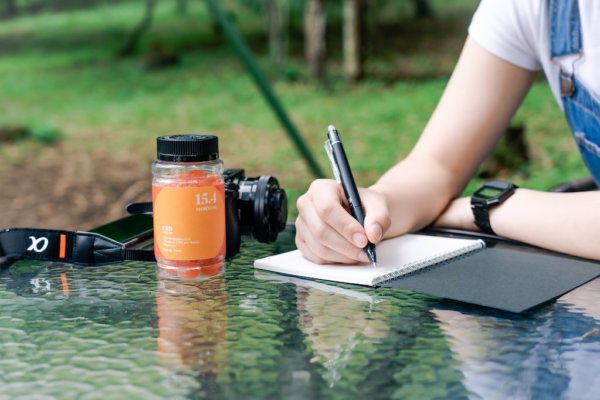 What is CBD? Cannabidiol, a Component of Cannabis
CBD is an abbreviation of cannabidiol, one of the cannabinoids derived from cannabis.
In recent years, research both in Japan and overseas has demonstrated the potential health benefits of CBD, and it has gained popularity everywhere from the medical community to celebrities and professional athletes worldwide.
Types of Cannabinoids Derived from Cannabis
When hearing, "one of the compounds known as cannabinoids found in cannabis", one might think "Isn't cannabis illegal?"
Unique to cannabis, cannabinoids are reported to consist of approximately 120 different compounds, among them:
THC (tetrahydrocannabinol), best known as the primary compound in marijuana
CBD (cannabidiol), which has no psychoactive effects
These are the 2 main compounds in cannabinoids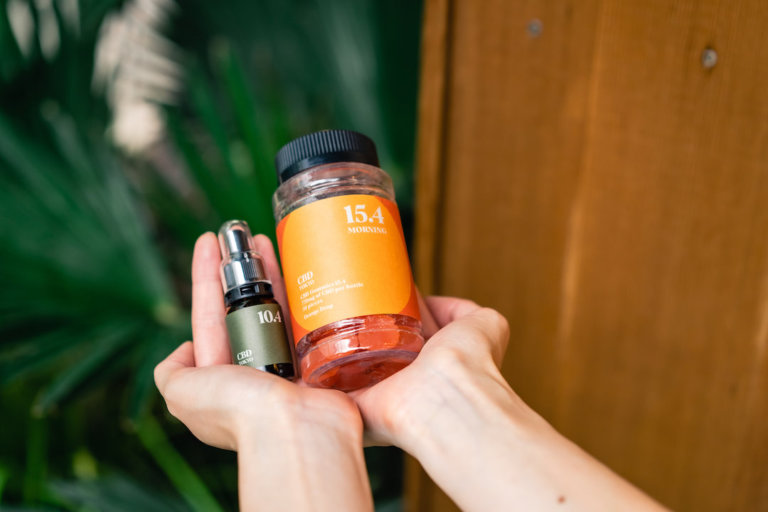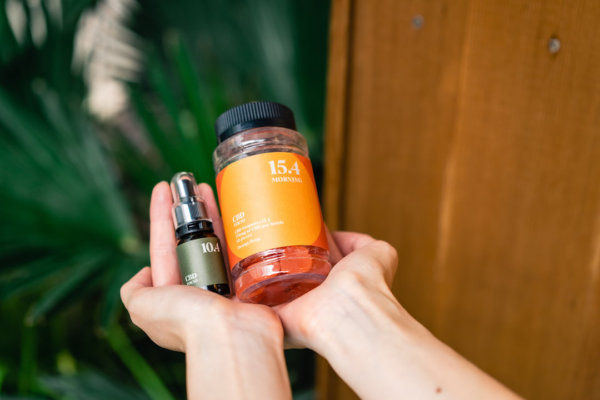 What is the Difference Between CBD and THC?
Both CBD and THC are cannabinoid compounds found in cannabis but are different types of compounds that have different effects.
For example, THC (tetrahydrocannabinol) contains compounds with psychoactive (stimulating) effects and is illegal in Japan. THC is also found in marijuana, which is banned for use.
According to a report by the Ministry of Health, Labour, and Welfare's subcommittee on cannabis regulation, different parts of the cannabis plant differ in their THC content, as follows:
Buds 10-12%
Leaves 1-2%
Stems 0.1-0.3%
It is the mature stems and seeds that are low in cannabinoids, and these are part of the hemp plant which is used to extract CBD.
Furthermore, CBD, which is legal to use, is said to have pain-relieving and relaxing effects without the stimulating effects of THC.
Why is CBD Legal?
CBD which has no trace of THC is legal for use in Japan because it has no psychoactive or addictive effects.
The Cannabis Control Act (Law No. 124 of 1948) states that:
"The term "Cannabis" as used in this Act means the cannabis plant (Cannabis Sativa L.) and its products; provided, however, that the grown stalk of the cannabis plant and its products (excluding resin.) and the seed of cannabis plant and its products are excluded."
This means that products that use the mature stems and seeds of the cannabis plant from which CBD is extracted are not illegal.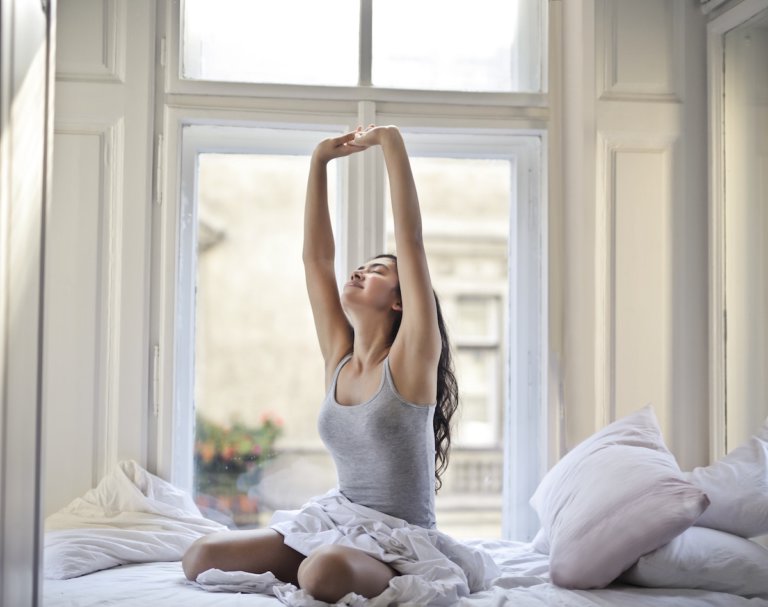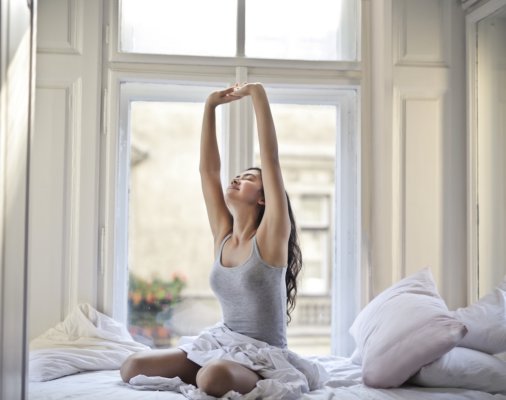 Potential Effects to Expect from CBD
Many studies have shown that CBD can be expected to be effective in reducing anxiety, relieving symptoms of depression and insomnia, and reducing symptoms of neurological disorders such as Parkinson's disease and epilepsy.
This is because when the phytocannabinoids contained in CBD are introduced into the body, they affect the functions of the endocannabinoid system (ECS) in the human body.
The ECS is the body's network system that directs cells using neurotransmitters (cannabinoids) to maintain homeostasis. These can weaken due to the influence of factors such as stress from the outside (cannabinoid deficiency), leading to a reduction in immune system function.
However, CBD serves to increase the secretion of endocannabinoids, and CBD intake is thought to be effective in combating cannabinoid deficiency.
There are many examples of symptoms that can potentially be alleviated with CBD, but here we will focus on introducing some of the potential expected health benefits.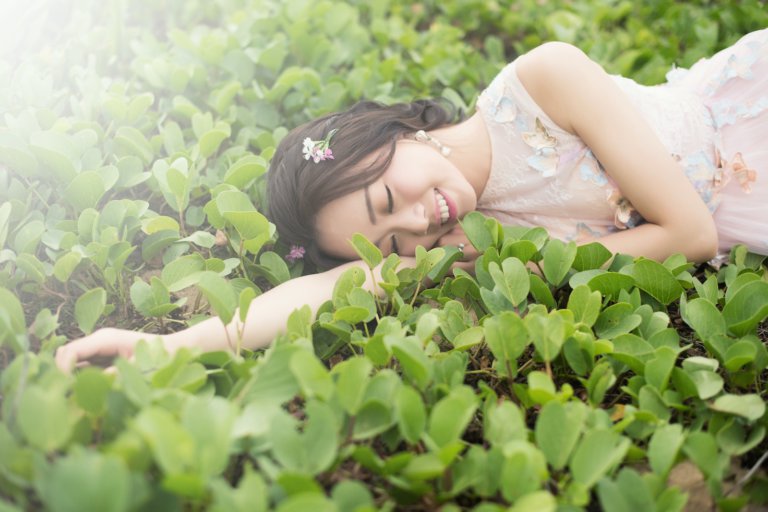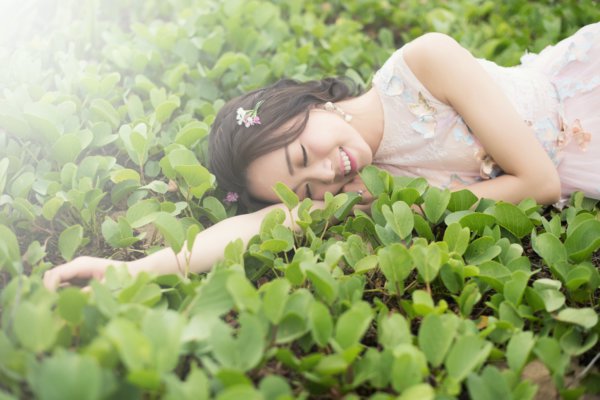 ・Potential Effects on Sound Sleep: Balancing the Autonomic Nervous System
International studies have suggested that CBD may be effective in treating insomnia. It has also been shown to possibly help with REM sleep behavior disorder and excessive daytime sleepiness.
This is because it has the potential effect of preventing the excessive secretion of excitatory and sedative neurotransmitters. For example, when one can't stop thinking or can't sleep due to excitement, it is thought that balancing the autonomic nervous system will make it easier to sleep.
The effects of CBD oil generally occur within 15 minutes to an hour of consumption, so we recommend consumption at least 15 minutes before going to bed.
・Pain Relief: Applications With ECS
There are two types of pain that CBD is said to be potentially effective in treating, neuropathic and inflammatory.
In cases of neuropathic pain, CBD responds to it by indirectly acting on the receptors of the body's endocannabinoid system.
CBD can also interact with other receptors, including glycine receptors (which recognize pain), suggesting it may help reduce neuropathic pain.
In cases of inflammatory pain, CBD is said to work by allowing more adenosine to reach the brain. In this way, CBD can act on the body's existing endocannabinoid system to reduce pain and inflammation.
・Epilepsy: Potential Reduction in Frequency of Seizures
Epilepsy refers to the condition of recurrent epileptic seizures. Symptoms include sudden faintness, impairment of speech and movement, and becoming unresponsive.
Cannabidiol clinical trial for severe Dravet syndrome (severe myoclonic epilepsy of infancy) reported that
"There was a significant reduction in the frequency of seizures in the cannabidiol group, suggesting CBD's potential efficacy in treating epilepsy.
In addition, in a Case Report on Intractable Epilepsy by a specialist, it was reported that the administration of commercially available CBD products was started in a case of repeated epileptic seizures immediately after birth, and a complete disappearance of tonic seizures was observed.
・Depression: Potential Effects on Serotonin
Depression is a common yet serious mental illness that negatively affects emotions and thoughts.
Various studies suggest that the compounds contained in CBD act on serotonin receptors in the brain and stimulate serotonin transmission to help act against depression.
These effects on serotonin lead the brain to perform positive transmission, alleviating the symptoms of depression.
Other studies have shown that CBD helps form new neurons. This phenomenon, called neurogenesis, is gaining attention as a way to ease feelings of depression and anxiety with CBD.
・Cancer symptoms: Potential Anti-Cancer Effects and Relief for Side Effects of Chemotherapy
Some of the potential effects of CBD on cancer symptoms include:
Anti-cancer effects
Augmentation of chemotherapy/radiation therapy
Reduction of chemotherapy side effects
Alleviation of cancer symptoms
As for anti-cancer effects, glioma and lung cancer are said to be examples of cancers in which CBD use is effective. CBD is also thought to have effects that augment chemotherapy and increase the effects of Tamoxifen, a drug used in the treatment of breast cancer, when used in combination.
In addition, CBD can be expected to be effective in relieving side effects of chemotherapy, including pain, nausea, and loss of appetite.
Are there Side Effects to CBD? What are the Risks of Consumption?
Now, while we have introduced the many merits of CBD, some may be concerned about what side effects and risks may be inherent in its use.
To begin with, although very rare, there is a possibility that CBD intake will result in some side effects.
Common side effects can include dry mouth, diarrhea, changes in appetite, drowsiness, and dizziness, and intake of large quantities may potentially result in nausea.
In addition, those who take medication should be particularly careful, as the effects of their medication may change when combined with CBD. Please check with your doctor to understand if it is safe to combine CBD with your medication and in what quantity.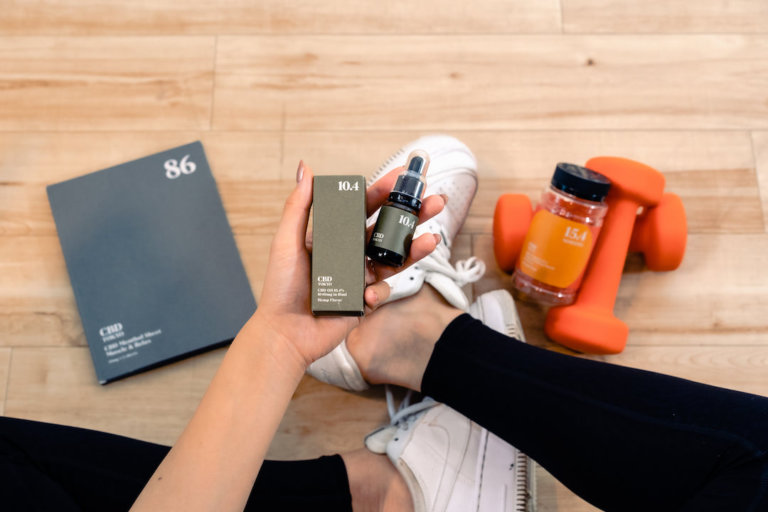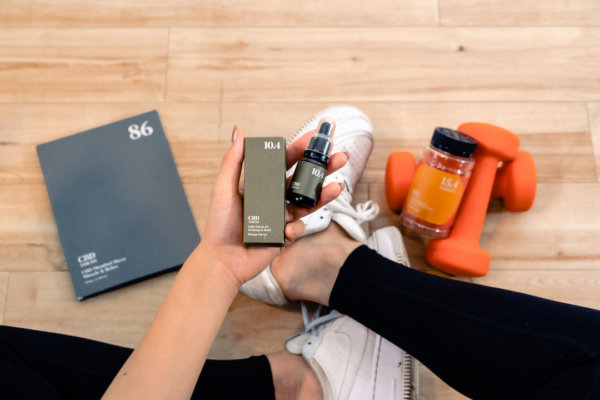 Types of CBD Products and How to Choose
The CBD market has grown in popularity in recent years, and a wide variety of products exist that contain CBD. This means there are now many ways to consume and enjoy CBD.
You can choose the CBD product that's right for you, whether it be a vape that is likely to deliver the expected effects right away, or a CBD edible that can be consumed and enjoyed alongside food.
To begin with, let's take a look at what CBD products are out there and what to look for to decide the best one for you.
Types of CBD Products: CBD Oil, CBD Gummies, etc.
There are various types of products that use CBD. Popular and easy-to-use examples include:
In addition, the method of consumption and duration of the reaction to CBD differ depending on the product as follows:
| | | | |
| --- | --- | --- | --- |
| CBD Product | Method of Consumption | Expected Strength of Effects | Expected Duration of Effects |
| CBD Oil | Usually Sublingual | ★★☆ | ★★☆ |
| CBD Gummy | Oral | ★☆☆ | ★★★ |
| Edible CBD | Oral | ★☆☆ | ★★★ |
| CBD Bodycare | Topical (external ingestion) | – | – |
| CBD Liquid | Inhalation | ★★★ | ★☆☆ |
The difference between CBD oil, CBD gummy, Edible CBD, CBD bodycare, CBD liquid/vape
Types of CBD and Their Differences
Furthermore, CBD itself can be broken up into 3 different categories.
Full-spectrum CBD
Broad-spectrum CBD
CBD Isolate
The biggest differences between these categories are compounds contained, price range, and legality in Japan.
| | | | |
| --- | --- | --- | --- |
| | Full-spectrum CBD | Broad-spectrum CBD | CBD isolate |
| Compounds | Many | Average | Few |
| Price Range | – | High | Low |
| Legality | Illegal | Legal | Legal |
The difference between full-spectrum, broad-spectrum and CBD isolate
Full-spectrum CBD, which is illegal in Japan, consists not just of CBD, but also other cannabinoids, terpenes, flavonoids, and small amounts of THC.
Broad-spectrum CBD, which has the next largest amount of compounds, is Full-spectrum CBD with THC removed and terpenes potentially removed, and it is said to be an easy way to experience the expected effects of CBD.
Finally, the highly purified form of CBD which does not contain any other compounds is called CBD Isolate.
Choosing the Right CBD Product for You
The best CBD product for you will depend on the "purpose of use" and "time of use", and there are many ways to choose.
When choosing a CBD product, using the following criteria as a guide may make it easier to choose which product is right for you.
CBD Concentration
CBD Category
Method of Consumption
Quality and Safety (Component Analysis Certificate: COA)
1. CBD Concentration
When purchasing a CBD product, first check the concentration (%) and content (mg). For example, HealthyTOKYO's CBD oils offer a wide array of varieties from 3.9% low-concentration oil to 18.2% high-concentration oil.
Whether you're a beginner to CBD looking to try a low concentration, or someone looking to get a stronger response from a single use, choose the concentration and content that's right for you.
2. CBD Categories
Of the 3 categories of CBD, those that can be used in Japan are Broad-spectrum CBD and CBD Isolate.
For those using CBD oil for the first time, we recommend starting with CBD Isolate.
However, Broad-spectrum CBD can be expected to have an entourage effect due to the multiple compounds it contains. Therefore, if it suits your body, Broad-spectrum CBD with a good cost performance may be a good option.
3. Method of Consumption
Depending on how CBD is consumed, the response time and duration, and which part of the body is most affected, will differ.
Let's take a look at the different consumption methods and the parts of the body where each is absorbed.
| | |
| --- | --- |
| Method of Consumption | Part of the Body Where Absorption Occurs |
| Inhalation(Smoking or Vaping) | Sent to the brain before being metabolized in the liver. |
| Oral(Edible) | Absorbed in the intestine and transported to the liver. |
| Sublingual | Absorbed directly into the mouth and sublingual blood vessels. |
| Topical(Bodycare/Topical) | Absorbed through the skin without entering the bloodstream |
The different methods of CBD consumption
4. Quality and Safety (Component Analysis Certificate: COA)
The quality of CBD products varies greatly depending on the type of hemp (industrial hemp), processing method, and factory quality. It also has a lot to do with whether it was organically grown in the country of origin, such as in the United States.
The best CBD products are said to be those extracted from high-quality hemp using carbon dioxide (CO2) in a licensed factory.
Also, to import CBD products for commercial use in Japan, permission from the Ministry of Health, Labor and Welfare is required. This is also described on the official website of the Ministry of Health, Labor and Welfare's Regional Bureau of Health and Welfare Narcotics Control Department as follows:
"The Narcotics Control Department will confirm a product's applicability prior to importation"
Especially in Japan, it is highly recommended to choose a product from a company that publishes a Certificate of Analysis and is guaranteed to be legal.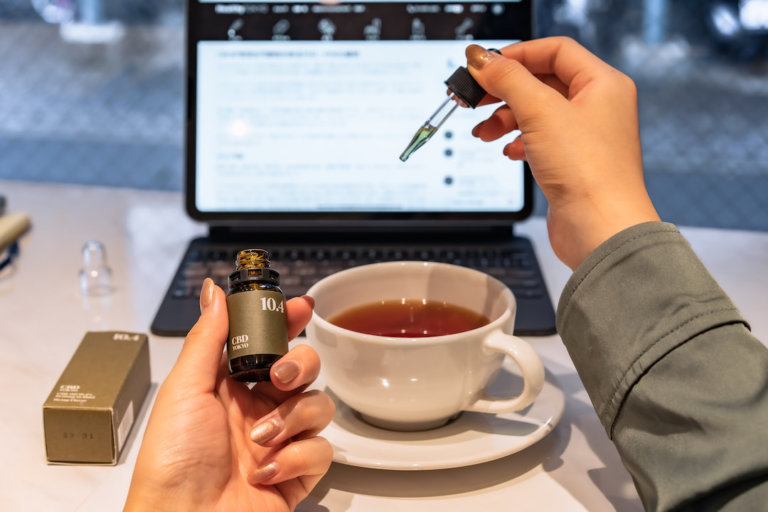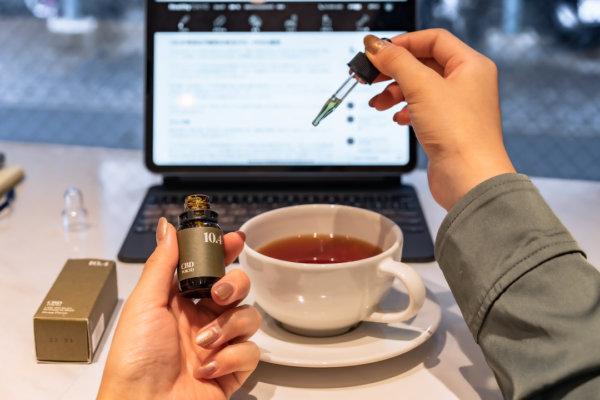 How to Use CBD Products
CBD oil sold in Japan is classified as a "health food and dietary supplement" and is not considered a pharmaceutical product. As such, it is not intended as a therapeutic or curative product.
However, when using CBD, it is important to always follow the instructions on the product label and consult a medical professional if necessary.
As mentioned above, there is a wide variety of CBD products, so usage will differ depending on the product type.
CBD oil, CBD edibles, CBD gummies, etc. are generally taken orally, but products such as CBD creams can be applied externally.
Caution with CBD Intake
Organizations such as the UK public institution FSA recommend a daily intake of CBD of around 70 mg, but this can vary by individual.
This is because everyone's biological systems and endocannabinoid systems are different.
HealthyTOKYO recommends starting by taking 15mg of CBD twice a day.
Conclusion
By understanding the expected effects of CBD, ways to use it, and what categories of CBD are accessible in Japan, we hope you will be able to use it with greater peace of mind.
If you have any other questions, please take a look at HealthyTOKYO's blog posts about CBD and the industry, which we update regularly. Also, if you have any questions about our products or other services, please feel free to contact us.
Please enjoy a healthy life with CBD.
Try our popular CBD products
FAQ
Q: Why should I take CBD?
A: HealthyTOKYO cannot make claims about what CBD can or cannot do for you. There is mounting clinical evidence on the internet and customer testimonials about the benefits of CBD in sleep, pain control, anti-inflammatory applications, stress control, and others. Please consult with a medical professional if you have questions. We publish many articles about CBD on our blog based on data from various studies worldwide and professional sources. You can view our CBD blog here.
Q: Is CBD Hemp Oil Legal in Japan?
A: Yes, CBD oil is legal in Japan if produced and imported properly. CBD oil in Japan is subject to strict regulation regarding how it is made, what it contains, and how it is imported. According to current laws, CBD products must only be produced from stalk and seed. Most CBD products sold overseas are made from the whole plant. Unlike in other countries where a small amount of THC is allowed (often 0.2% or 0.3%), Japan strictly prohibits THC, and products sold properly in Japan must be third-party tested to provide evidence of 0.00% THC. It is highly risky to bring CBD from overseas even if they may claim that they do not contain THC. We are a pioneer in the Japanese industry and have been legally offering CBD products since 2016.
Q: Can I travel within Japan with my HealthyTOKYO CBD?
A: Our CBD is legally imported, produced, and sold in Japan. You can carry your CBD anywhere in Japan.
Q: Where does HealthyTOKYO's CBD come from?
A: USA and Europe
Q: Are HealthyTOKYO CBD products made in Japan?
A: All HealthyTOKYO brand products are made in Japan. Our hemp extracts contained in these products are imported from the USA and Europe.
Q: Are HealthyTOKYO CBD products vegan?
A: Yes, 100% of our HealthyTOKYO products are vegan. Most of our guest products are Vegan as well. If you have any questions, please chat with us or send us a message.
Q: Do you have more information about the research on CBD and it's effects?
A: Yes, we have gathered a lot of information that is supported by clinical and preclinical studies outside of Japan. Please see our blog articles about CBD.
---