HealthyTOKYO CBD Shop & Cafe in Shinjuku Marui Honkan
Welcome to HealthyTOKYO CBD Shop & Cafe – Shinjuku Marui Honkan.
This our largest shop yet, located right under the Apple Store in the trendy basement floor of the famous Shinjuku Marui Honkan.
As HealthyTOKYO is a company of many firsts in the CBD industry, this relaxing oasis is the first CBD shop and cafe in a Japanese department store. This means that all of our products are easily accessible in one of Tokyo's city centers and available tax-free for overseas visitors.
Here you will find the finest CBD available in Japan and our vegan cafe committed to providing our customers with delicious plant-based delicacies loved by all. You can come for a consultation to find the perfect CBD product and stay for a scrumptious meal or beverage.
This location is home to our famous CBD-infused Mont Blanc cake, lovingly made by our chefs with rich cream and plenty of sweet chestnut puree. loaded on a cookie infused with 20mg of CBD, gluten-free and of course vegan.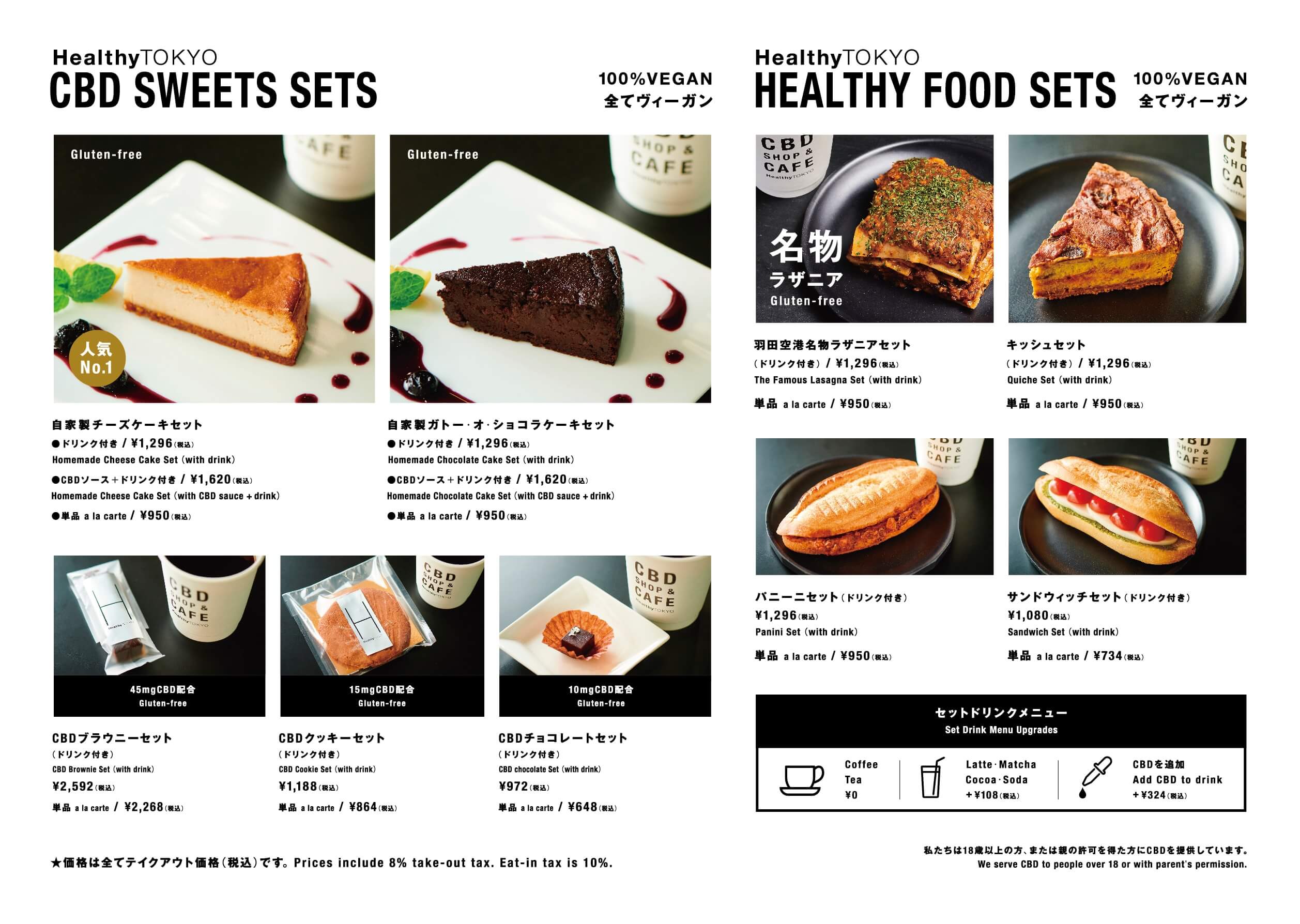 We take great pride in using the finest natural and organic ingredients in our CBD products and cafe offerings. Our menu features a variety of handcrafted dishes, made with care and attention to detail. Most of our cafe products are gluten-free and all are vegan.
In addition to our delicious food, we also offer a wide variety of original hot and cold drinks and alcohol beverages, all of which can be infused with or without the finest CBD available.
Our original organic and fair-trade coffee is expertly crafted by our skilled baristas, while our organic matcha and cocoa drinks are perfect for those looking for something a little different. For those seeking a refreshing beverage, our handmade natural fruit sodas are a must-try. We offer a variety of unique and delicious flavors.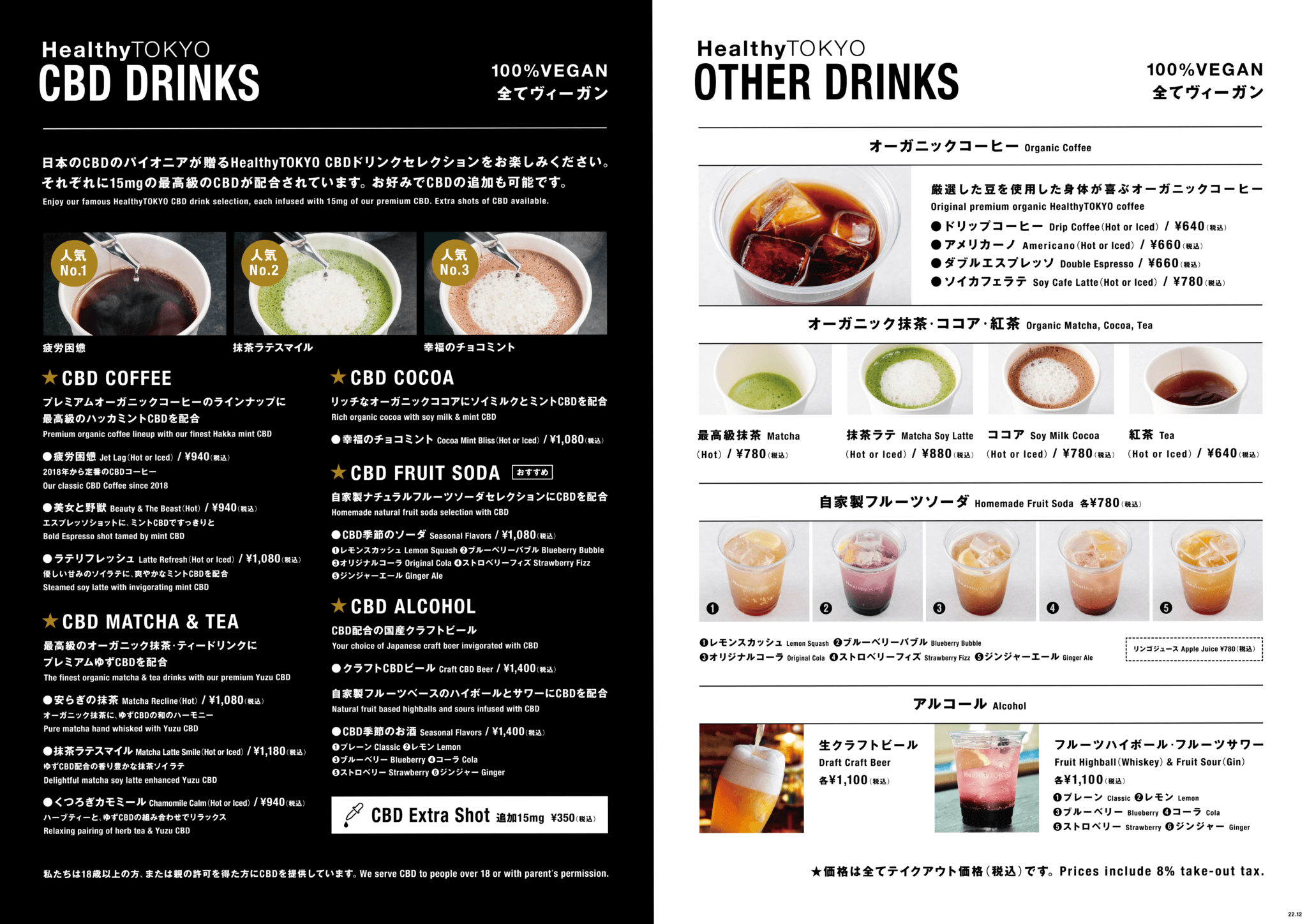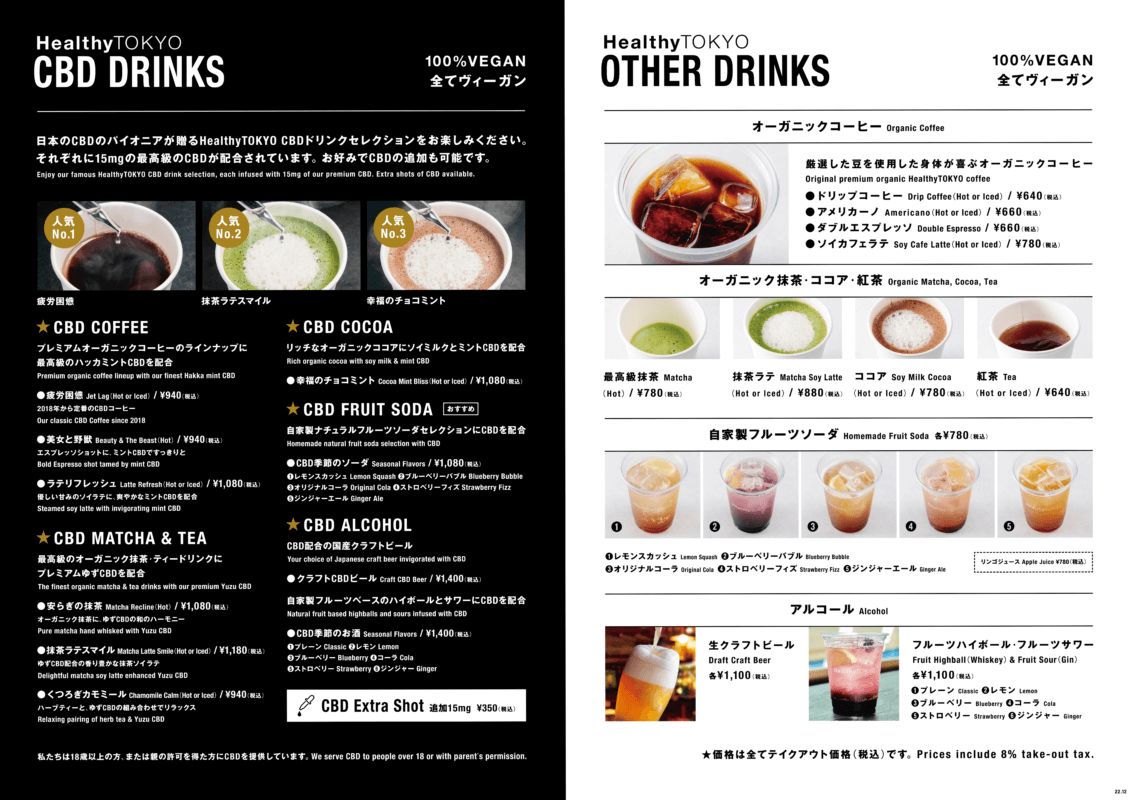 We understand that finding the right CBD product for your needs can be overwhelming. That's why we have a created a separate CBD shopping counter, where you can consult with our experts to find the perfect CBD product for you. We offer all of our CBD brands available, to find the best possible CBD oils, CBD gummies, CBD edibles and CBD cosmetics for your specific needs. 
We take our commitment to transparency and sustainability seriously. Our goal is to provide a delicious, healthy, relaxing and environmentally conscious dining experience for our customers.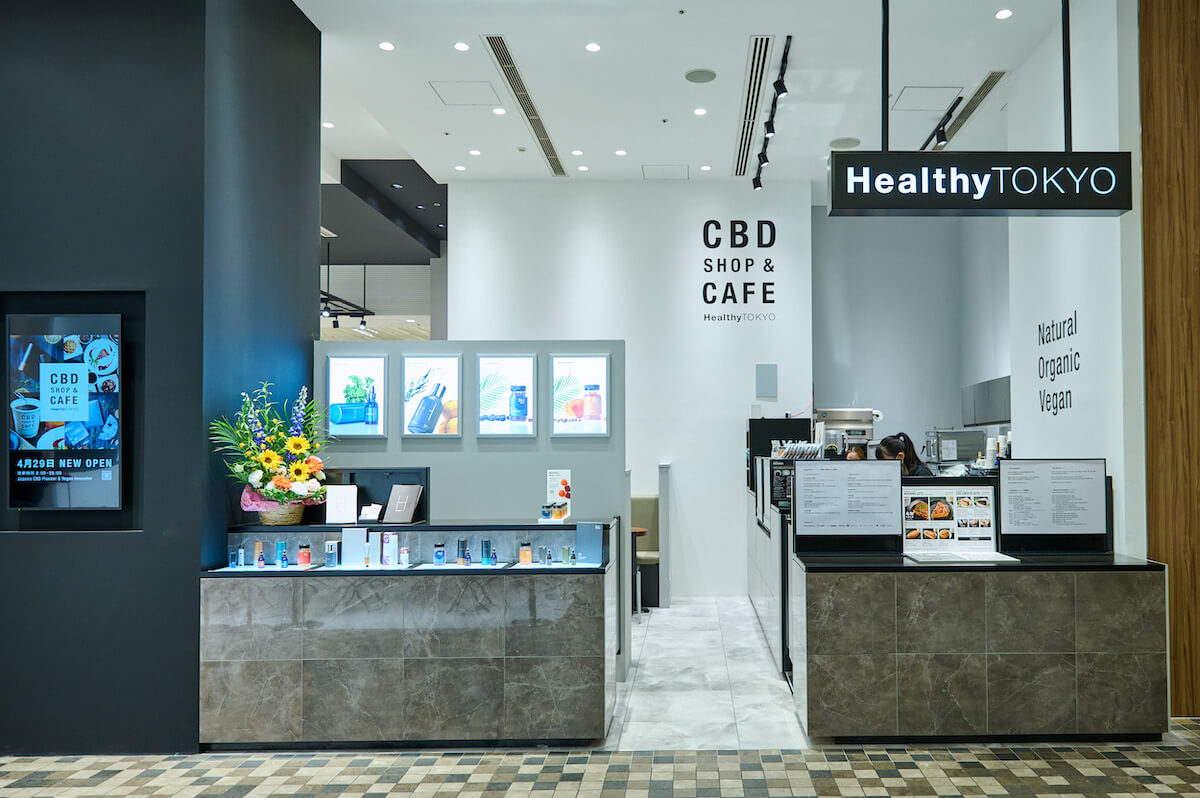 Shinjuku Marui Honkan department store is one of the most popular shopping destinations in Tokyo, and our new shop is located right inside the station, making it incredibly easy to access. The department store has a rich history, having been established over 80 years ago, and has since become a cultural icon in Tokyo. 
With 15 seats in the cafe, our location in Shinjuku Marui Honkan is the perfect place to "get away" from the bustling city, relax and enjoy a delicious meal or beverage with or without CBD. 
Whether you are a CBD enthusiast, looking for a healthy meal or interested in specific products for yourself or as a gift, we are here to help. Visit us today and savor the HealthyTOKYO experience.
Refresh. Relax. Relieve.
We look forward to welcoming you.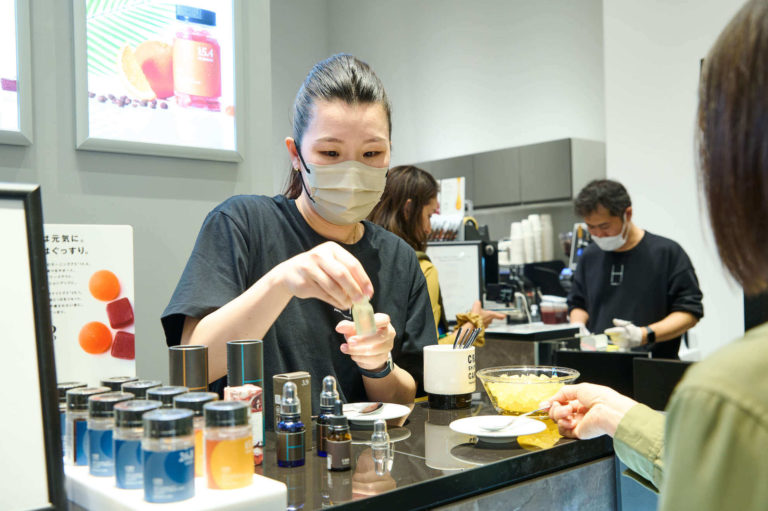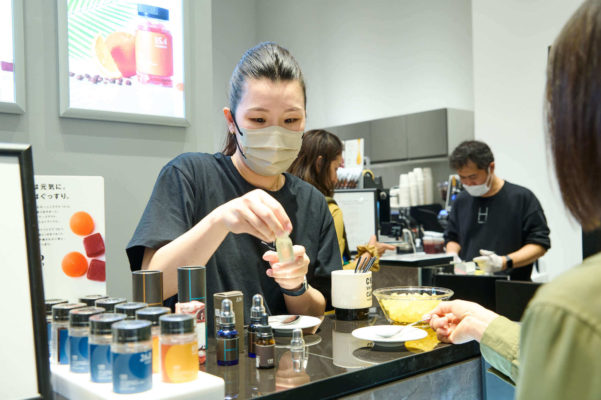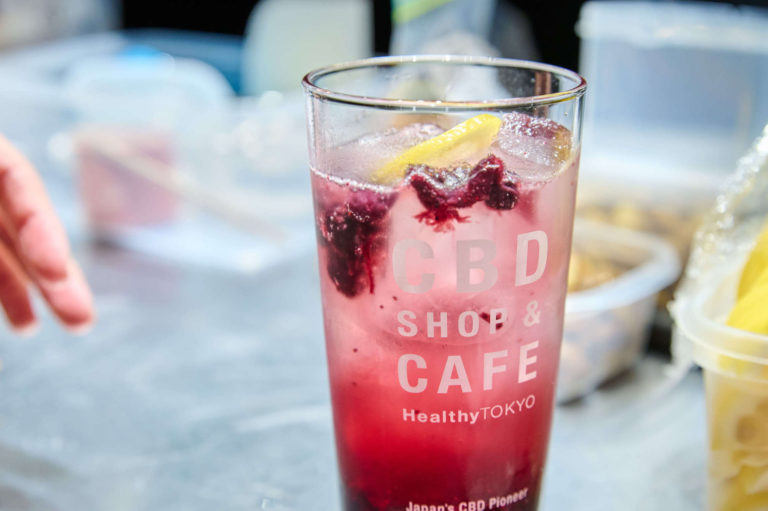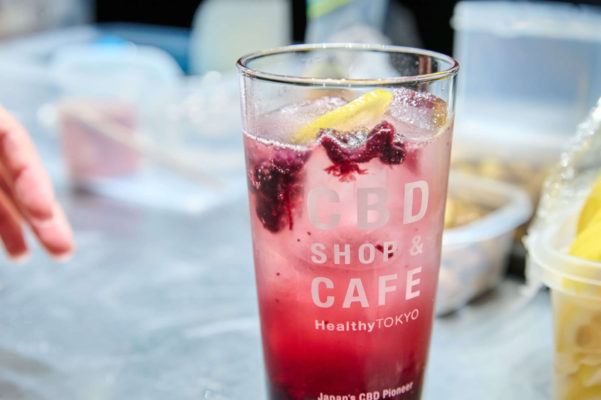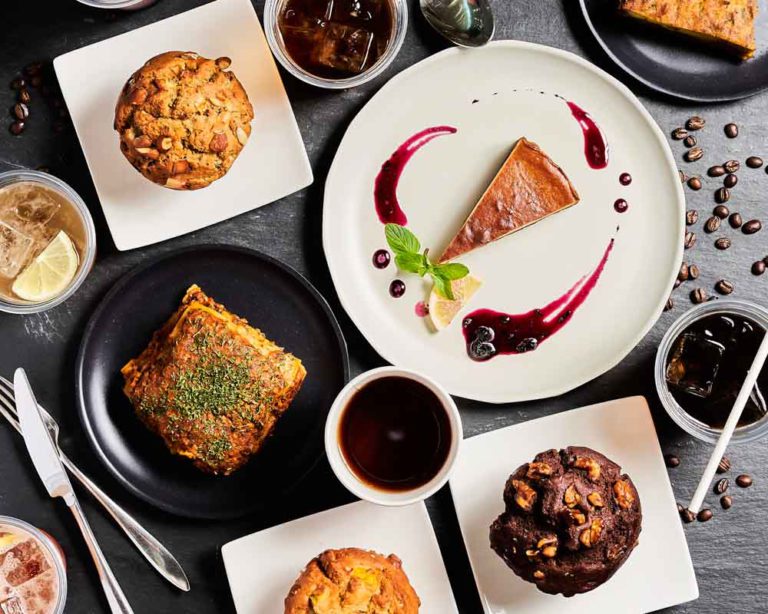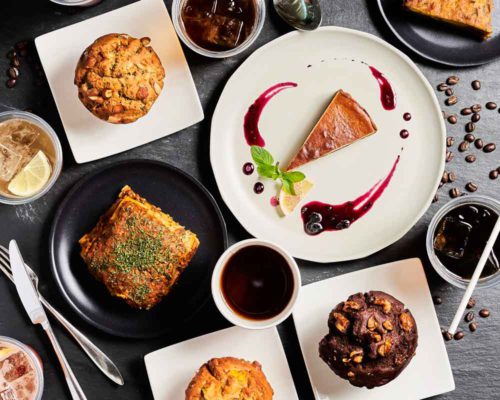 CBD sweets and food at HealthyTOKYO CBD Shop & Cafe
Local Delivery and Worldwide Shipping
Are you outside of Japan, unable to stop by our shop or already know what you want? You can order all of our HealthyTOKYO CBD products directly online for worldwide speedy delivery. You can also chat with us if you need same-day delivery of your CBD in the Tokyo area and we can make the arrangements.
HealthyTOKYO CBD Shop & Cafe in Shinjuku Marui Honkan – A unique vegan and CBD experience located in the heart of Tokyo.
B1, 3 Chome-30-13 Shinjuku, Shinjuku City, Tokyo 160-0022
TEL: 050-5526-5593
Current opening hours: 8 am – 9 pm