HealthyTOKYO CBD Shop & Cafe in Harajuku
Is the place to visit for handcrafted vegan sweets and organic drinks. Our famous gluten-free lasagna and an array of other goodies. Infused with CBD or not. Your choice.
Our full lineup of HealthyTOKYO CBD products and guest items. The widest range of all-natural CBD oil concentrations and flavors, topical creams, cosmetics, gummy bears, capsules and others. Not to mention our homemade CBD brownies, CBD cookies and CBD chocolates. All waiting for you in fashionable and funky Harajuku.
HealthyTOKYO CBD Shop & Cafe was created to offer our vegan favorites and an even more consultative and personal approach to CBD. There is nothing like it in Japan. Another HealthyTOKYO first. This is a small and cozy space for an intimate experience with our offerings and knowledgeable staff. When visiting the HealthyTOKYO CBD Shop & Cafe in Harajuku, you can enjoy many of the same quality vegan treats that made HealthyTOKYO Cafe & Shop in Haneda Airport famous.
Check out our Instagram to see the the latest exclusive Harajuku-specialty drinks but don't forget to try the vegan airport favorites; cheesecake mont blanc, gâteau au chocolat and others. Our unique approach to CBD infused drinks makes every visit feel special. Organic coffee, matcha, tea, cocoa and handmade fruit sodas await for a guaranteed personal experience.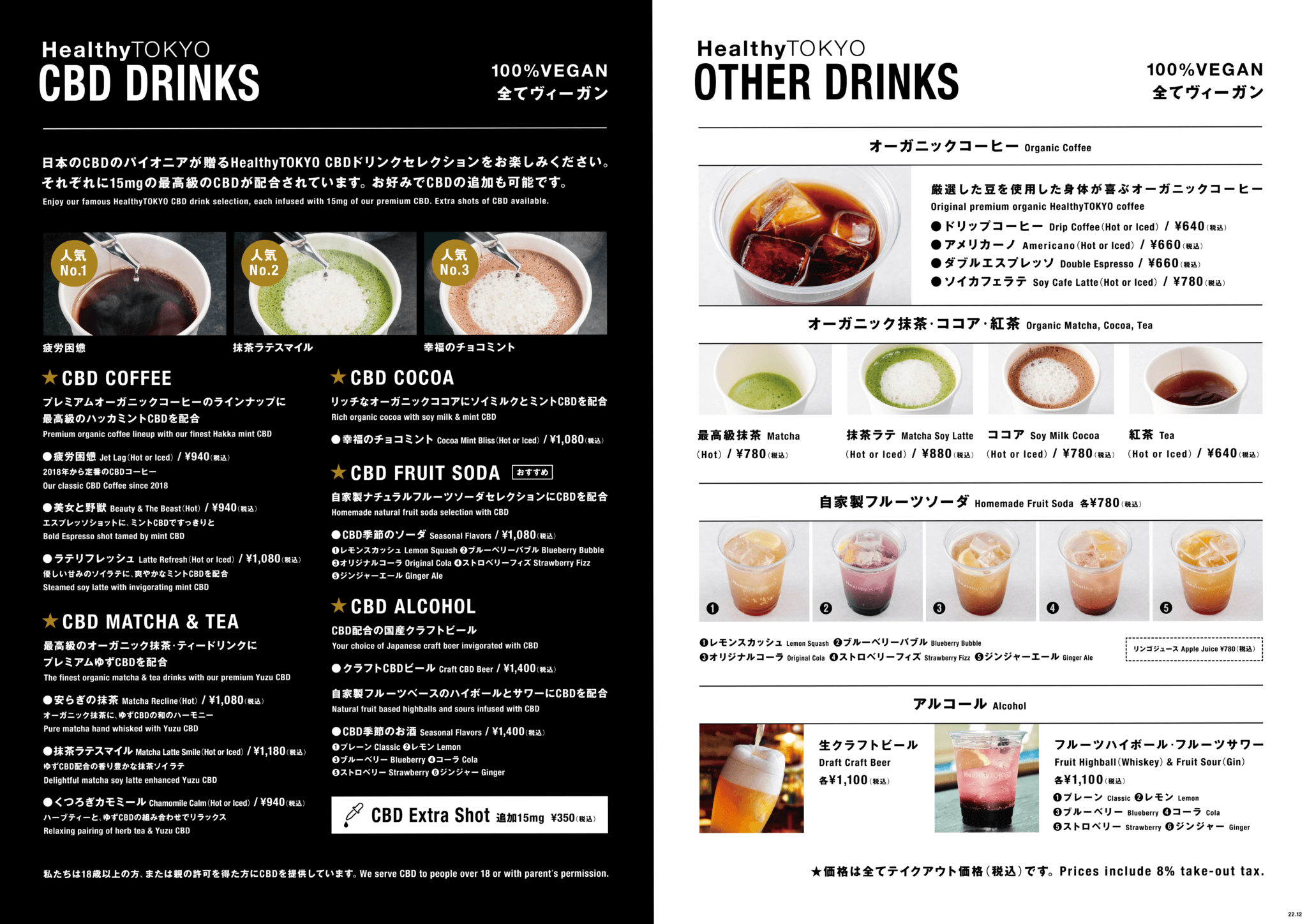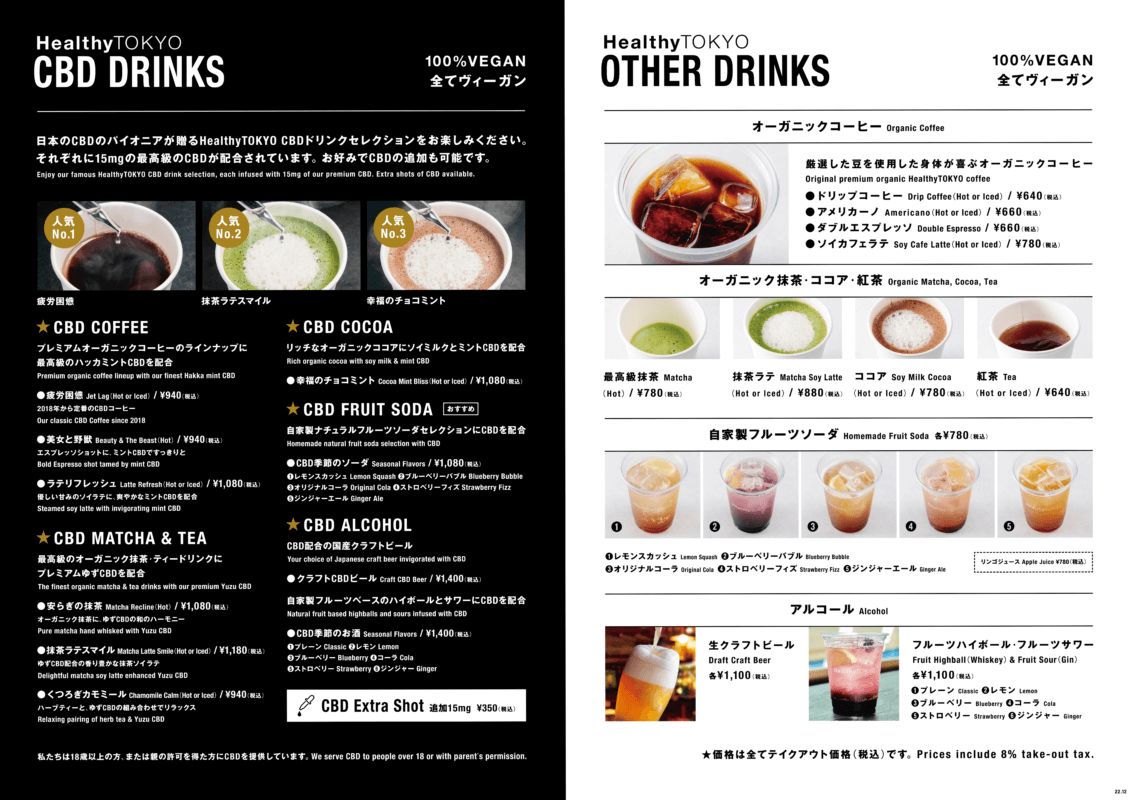 HealthyTOKYO CBD Shop & Cafe in Harajuku presents the perfect start for the day or to unwind in the evening from the bustling streets of this mega-metropolis. We will tailor the liquid creations to your needs. Enjoy our sweets and drinks while browsing our CBD collection or just chill out at this small and centrally located HealthyTOKYO oasis. Use our outside seating to ponder the blue skies of Tokyo with your pet or human companion. Take-out is available for all of our items.
Refresh. Relax. Relieve.
We look forward to welcoming you.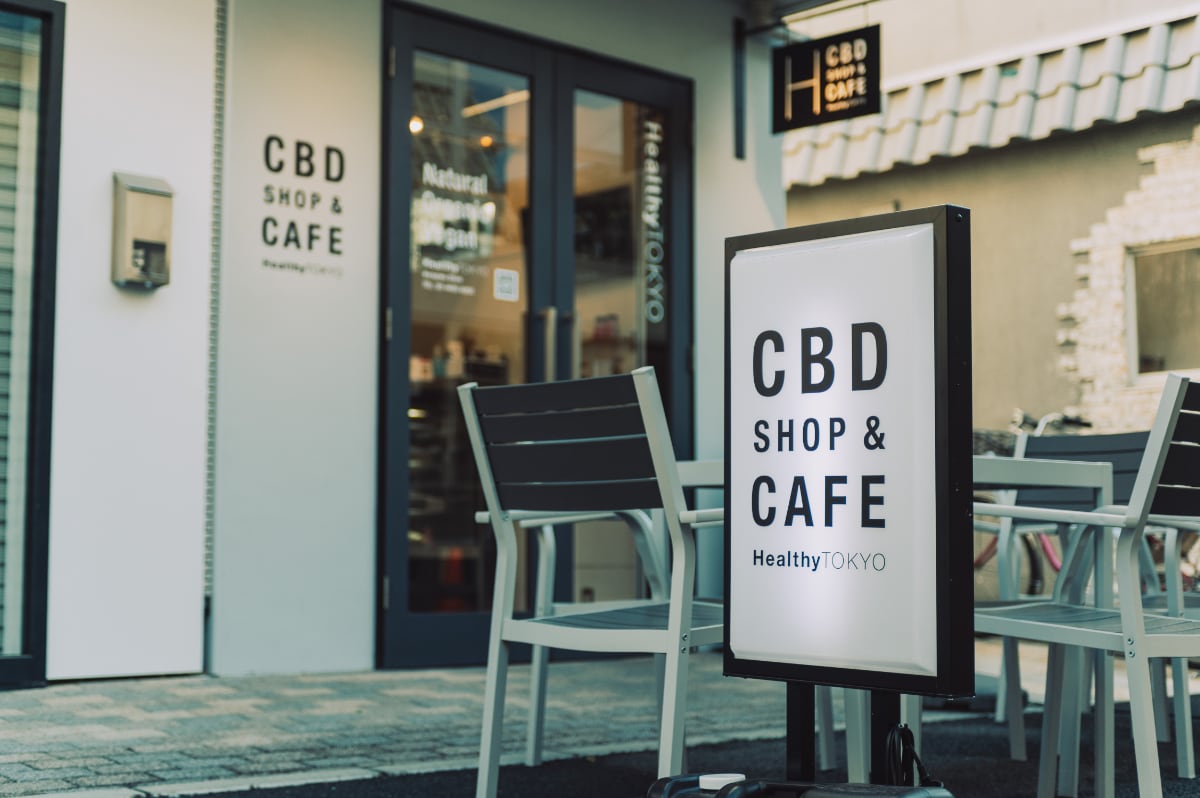 Local Delivery and Worldwide Shipping
Are you outside of Japan, unable to stop by our shop or already know what you want? You can order all of our HealthyTOKYO CBD products directly online for worldwide speedy delivery. You can also chat with us if you need same-day delivery of your CBD in the Tokyo area and we can make the arrangements.
HealthyTOKYO CBD Shop & Cafe in Harajuku – A unique vegan and CBD experience located in the heart of Tokyo.
3-27-14 Jingumae, Shibuya-ku, Tokyo
TEL: 050-5305-1332
Current opening hours: 11am – 8pm