Is your face feeling the pressure of the urban elements? Looking to do your skin and mind a favor at the end of a long day? Your CBD botanical facial is ready to help.
Meet the long awaited Relax & Refresh CBD Facial Mask. Made in Japan with the nine of the finest botanical ingredients available including 30mg of HealthyTOKYO CBD. Perfect for a facial after a warm bath, before bedtime or anytime you want to pamper your face.
It contains a soothing array of naturally derived plant-based ingredients including CBD (Cannabidiol), Yuzu fruit extract, Licorice root extract, Tea leaf extract, Rosemary leaf extract, Centella extract, Chamomile flower extract, Chinese skullcap extract and Knotweed root extract all combined to provide the utmost moisturizing and relaxing experience.
100% vegan ingredients. Specially formulated to moisturize dry and rough skin. The combination of moisturizing ingredients offer a welcome relief to the year-round barrage of dust, pollution and other dirt and drying agents that attack our skin during the day.
Sit back, relax and refresh your skin with the our CBD facial mask. Created by HealthyTOKYO and made in Japan with the highest quality ingredients. This CBD facial mask is a registered cosmetic that adheres to the strict formulation and ingredient requirements set by the Japanese government.
KEY NATURAL InGREDIENTS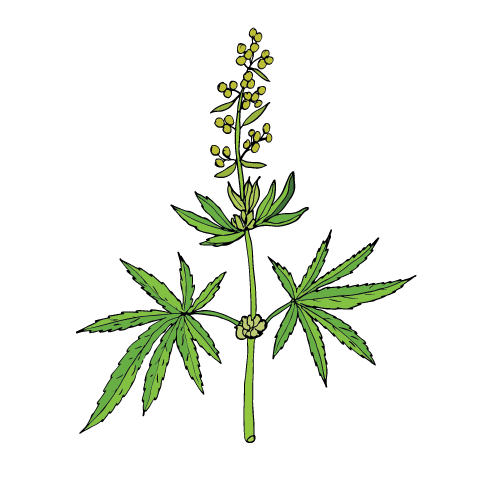 CBD ISOLATE
Our CBD isolate is extracted and purified from hemp stem. It is a crystalline powder of CBD with a purity of up to 99%. It is pure CBD without oil, wax and terpenes usually contained in hemp itself. As it does not contain any of the additional cannabinoids, athletes can use it with confidence. CBD isolate is approved for use by WADA (World Anti-Doping Agency) and JADA (Japan Anti-Doping Agency).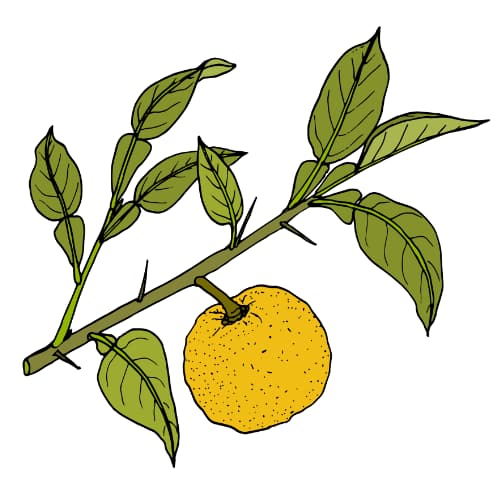 YuzU OIL
Yuzu originated in China and was brought to Japan in ancient times. Recognized as a unique and prized citrus aromatic. It became widely used in Japan as an addition to soothing hot spring "onsen" baths and is incorporated in high-end supplements and skin products.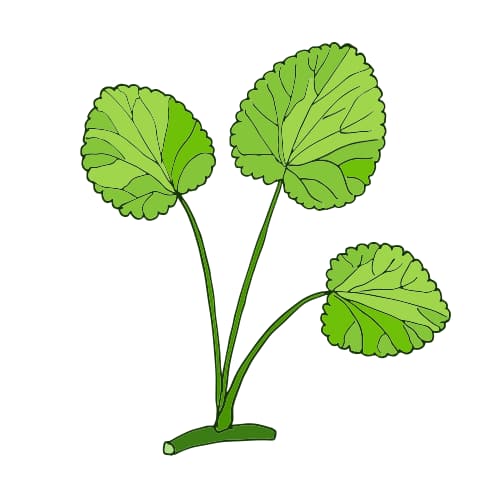 CENTELLA
Centella is an herbal remedy native to the wetlands of Japan and other parts of Asia. Centella contains amino acids, beta carotene, fatty acids and phytochemicals making it a favorite ingredient for high end cosmetics. It is also well known for its moisturizing properties.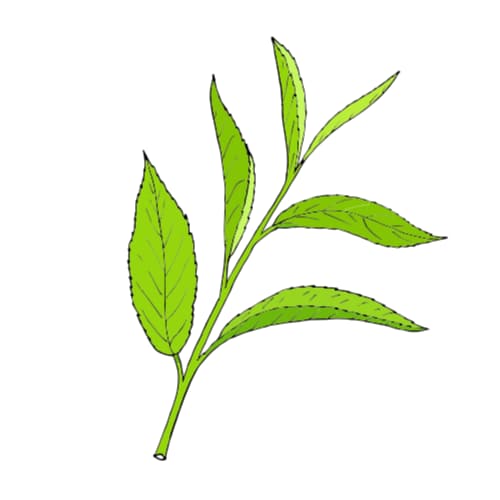 TEA LEAF
Tea leaf is a traditional food, drink and herbal favorite Japan. It contains vitamin B2 and Vitamin E which are both necessary for the maintenance of your skin. The caffeine and tannins in tea are helpful, particularly around the eyes.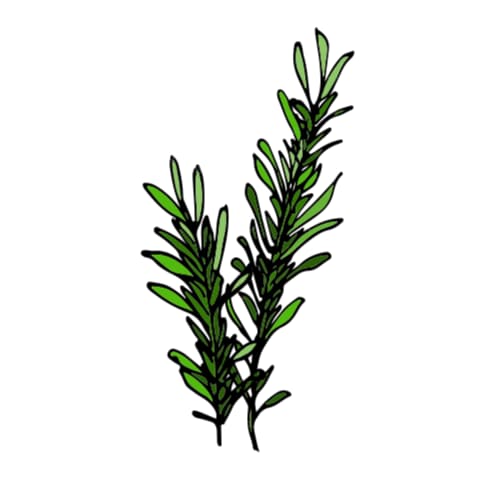 ROSEMARY
Rosemary originated in the Mediterranean and has been used since ancient Egyptian times as an herbal essential oil. It is often recommended to people who are concerned about rough and dry skin.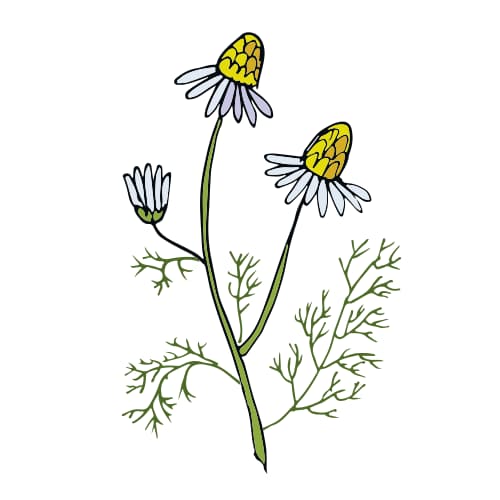 CHAMOMILE
Chamomile flower is native to Asia and other continents. It has been used as an herbal supplement since ancient times for relaxation and calmness. It used in high-end skin products for its beneficial qualities.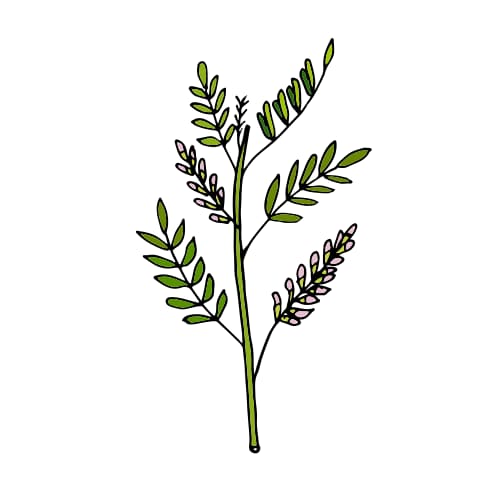 LICORICE
Licorice root is valued as a traditional "kanpo" herb in Japan and is often used to sooth skin. It also contains also contains flavonoids and is said to promote brilliant skin.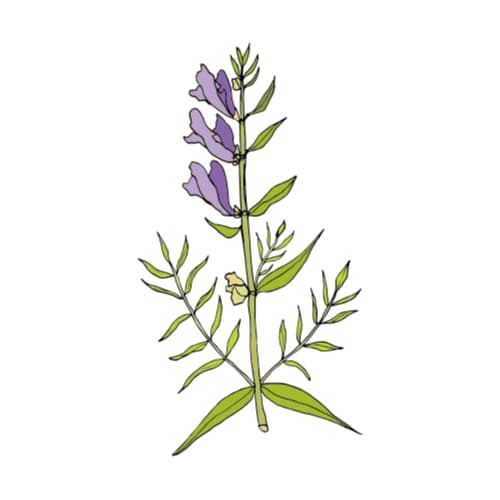 CHINESE SKULLCAP
Chinese Skullcap is a member of the mint family and is often used for the maintenance of healthy skin.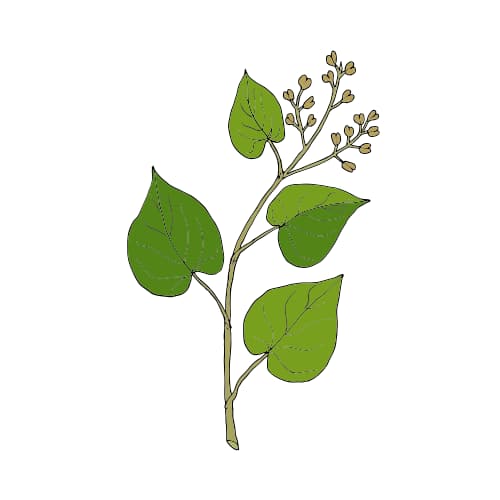 JAPANESE KNOTWEED
Native to Japan, China and Korea, knotweed is a traditional herb that contains high amounts of Resveratrol, Vitamin C and Vitamin A.
SELECT CBD TOPICAL RELIEF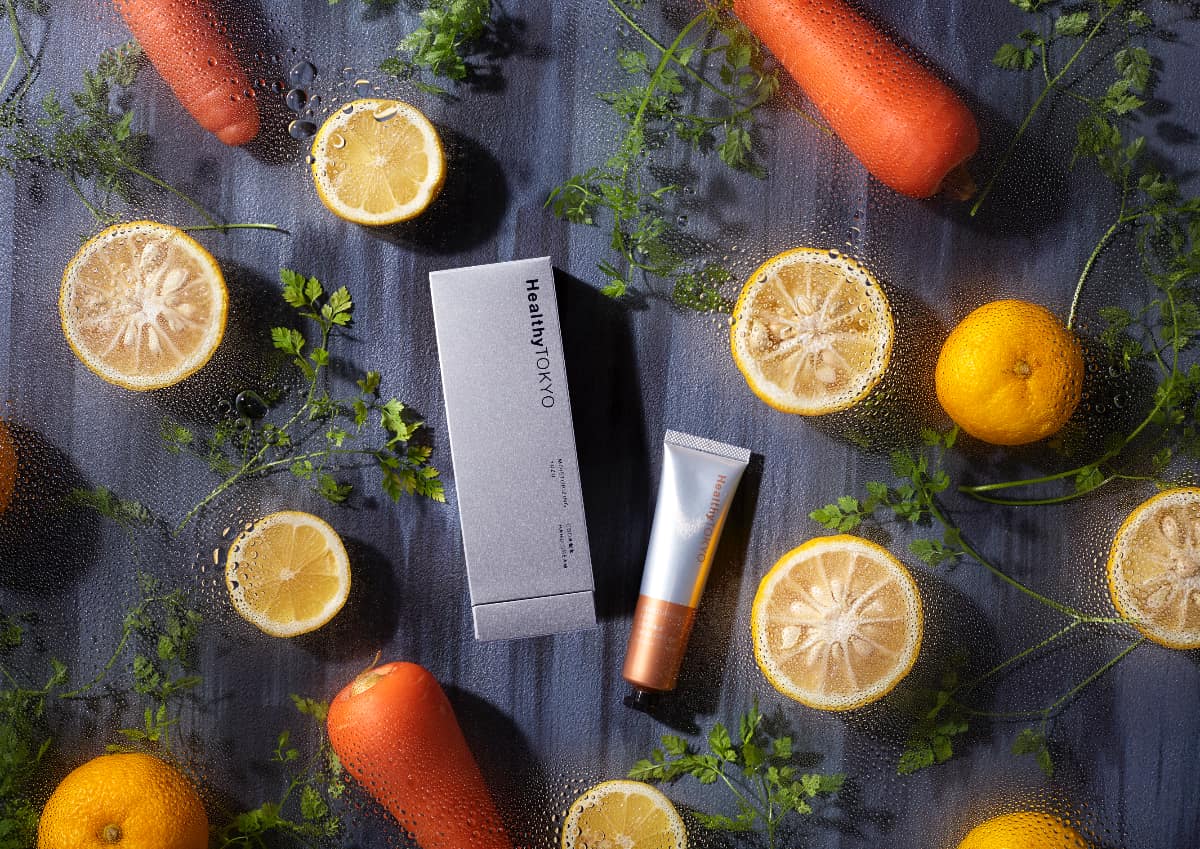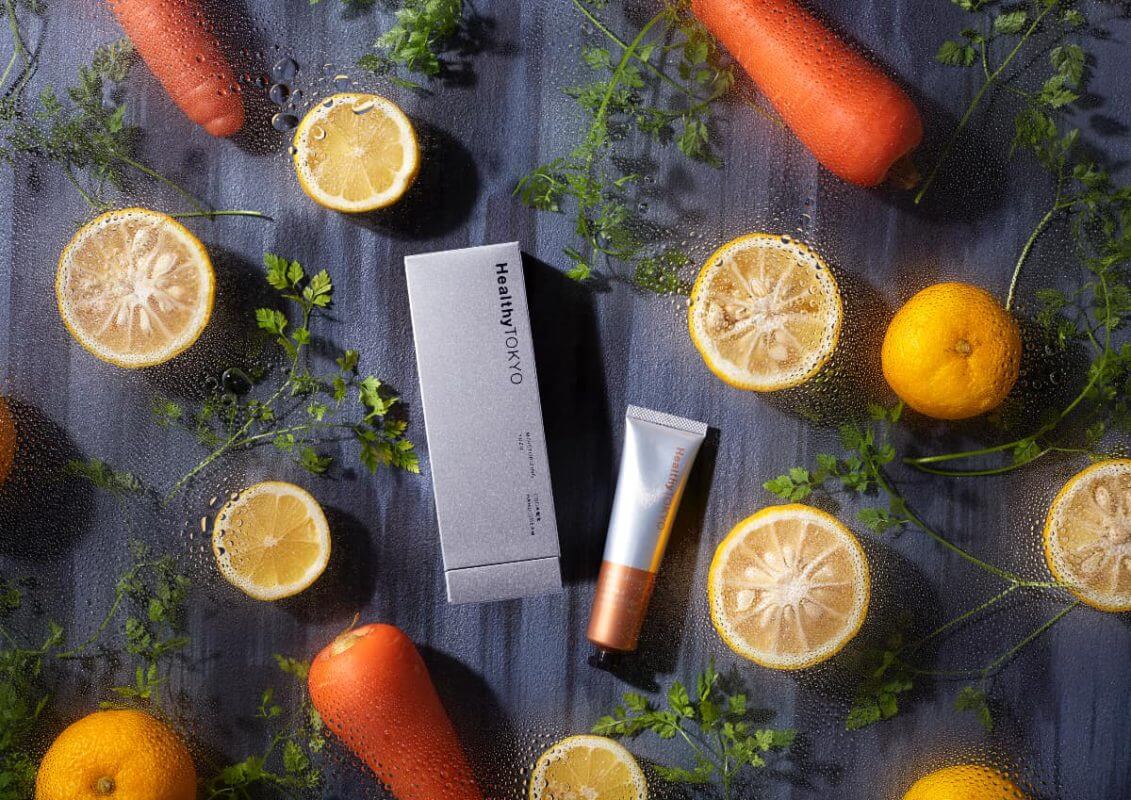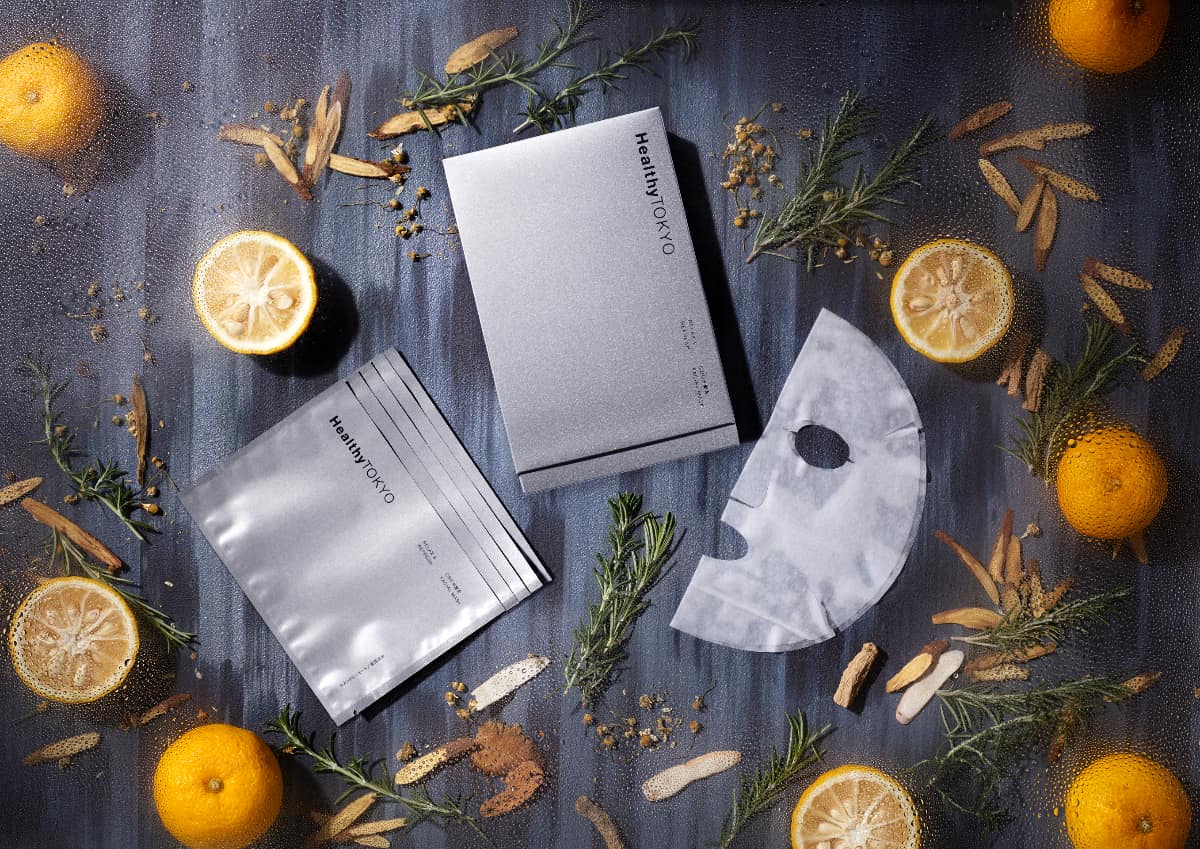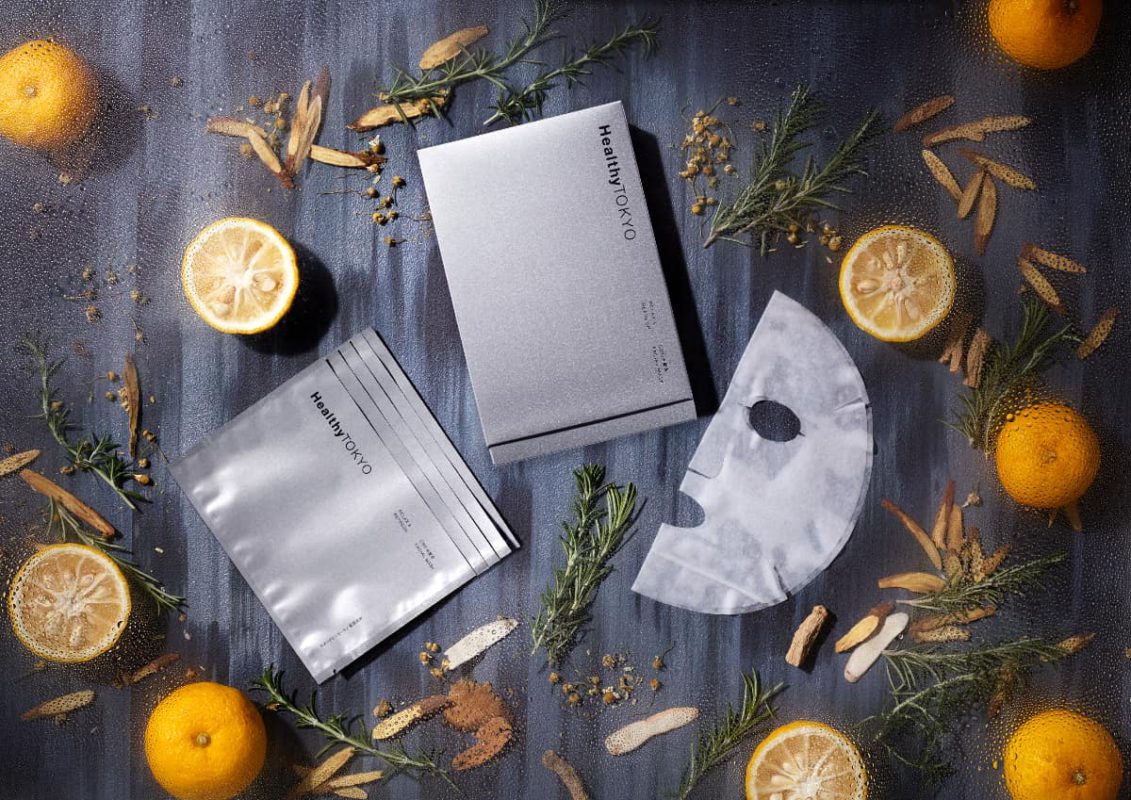 CBD in each box (30mg/mask)
9 Key Botanical Ingredients
see product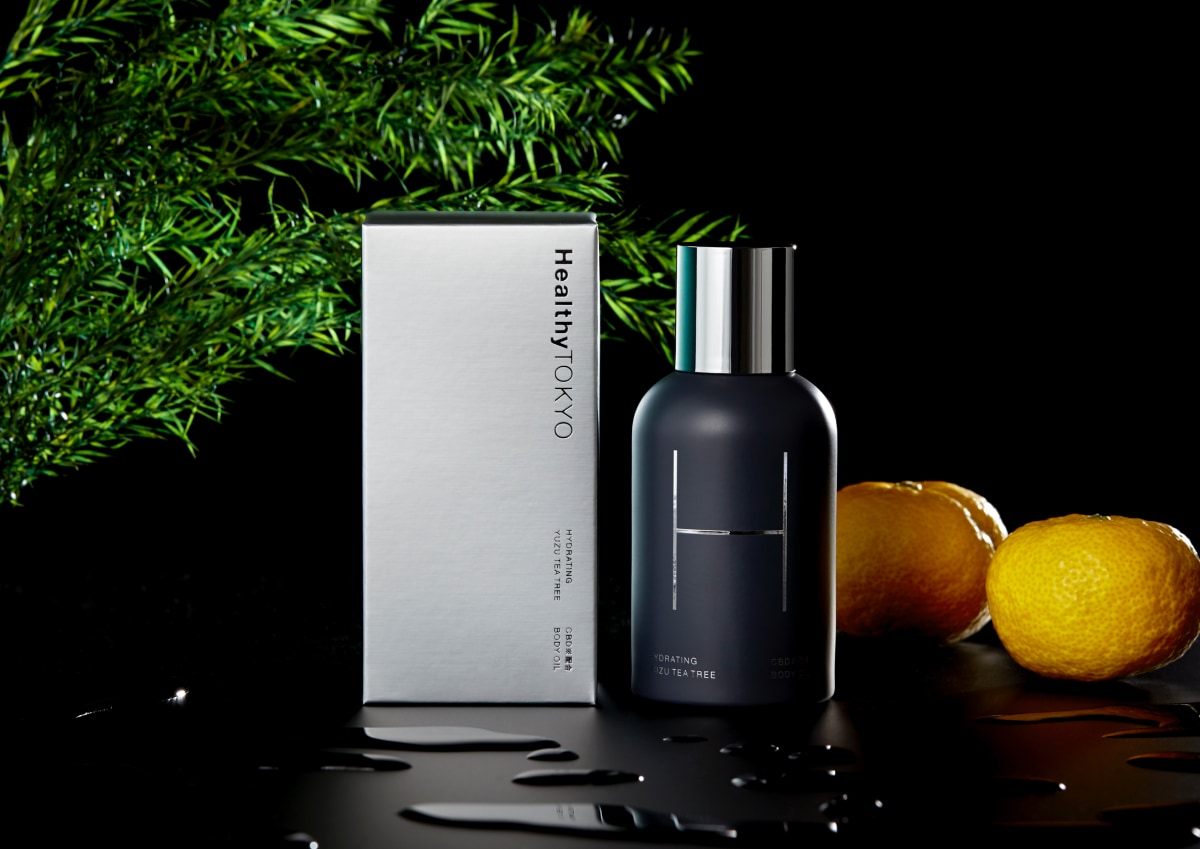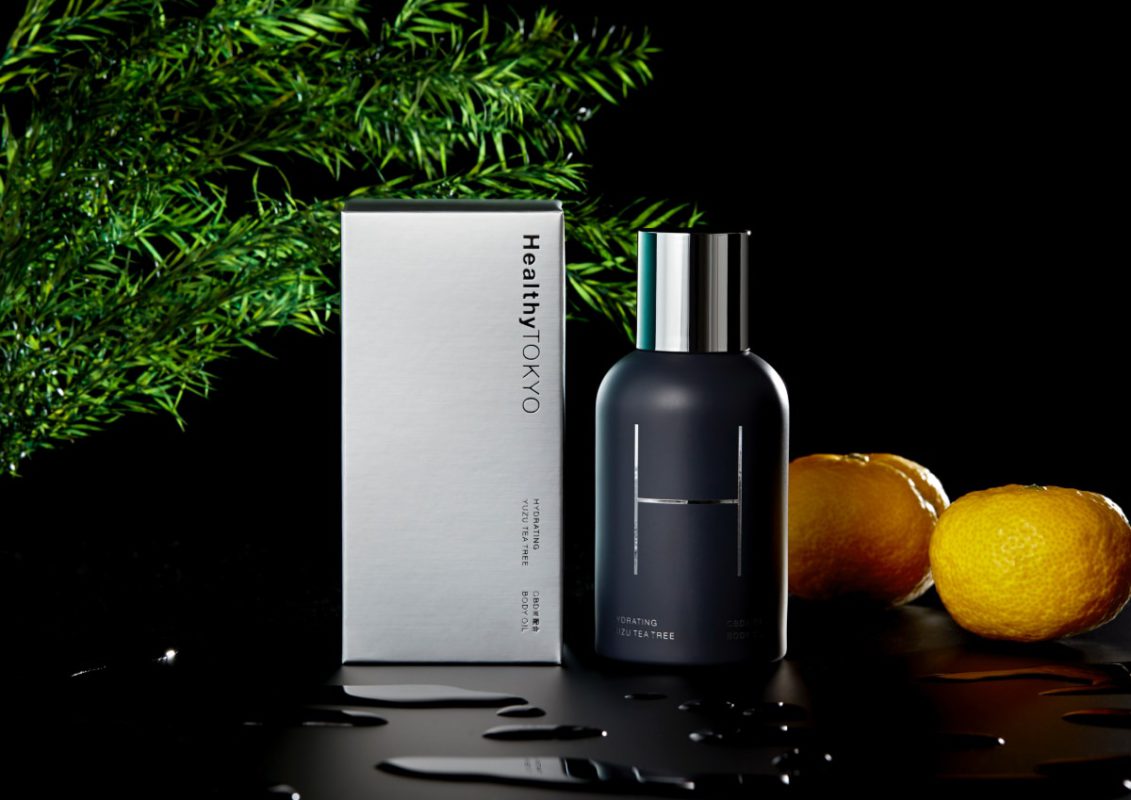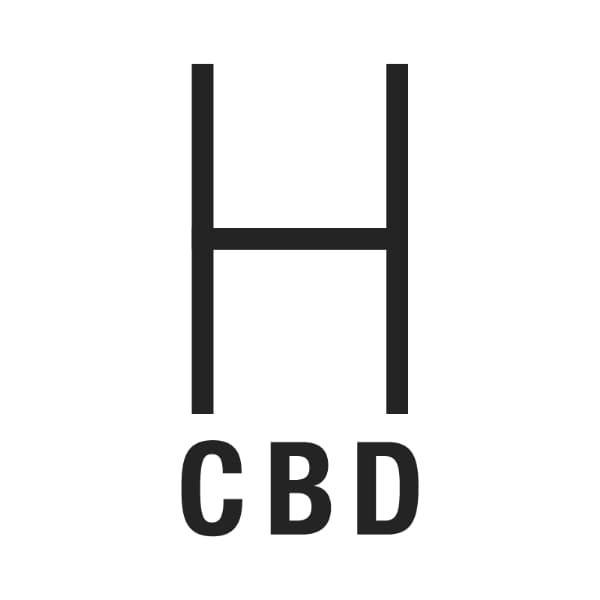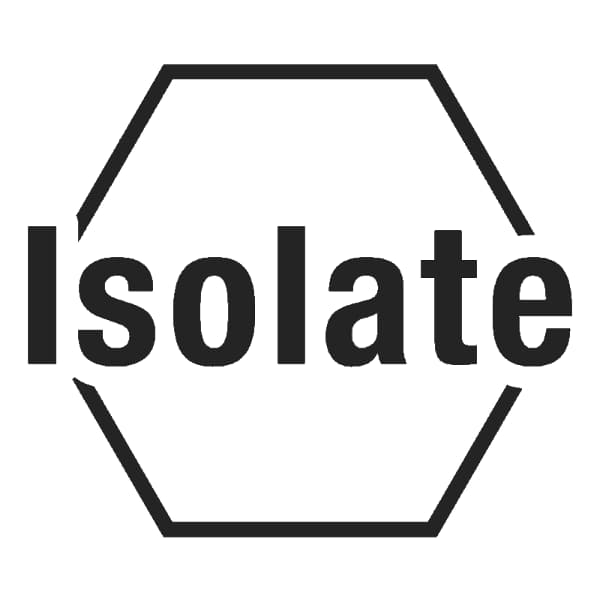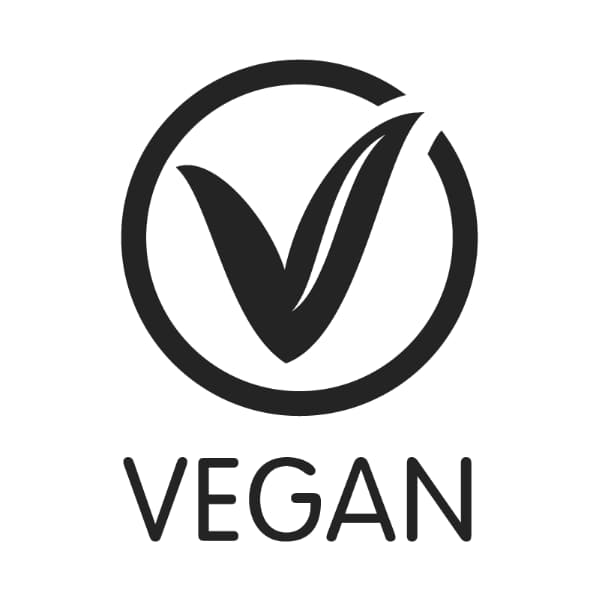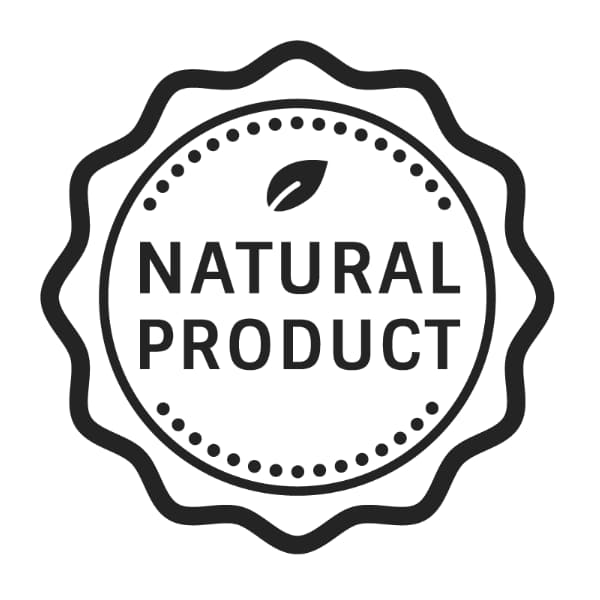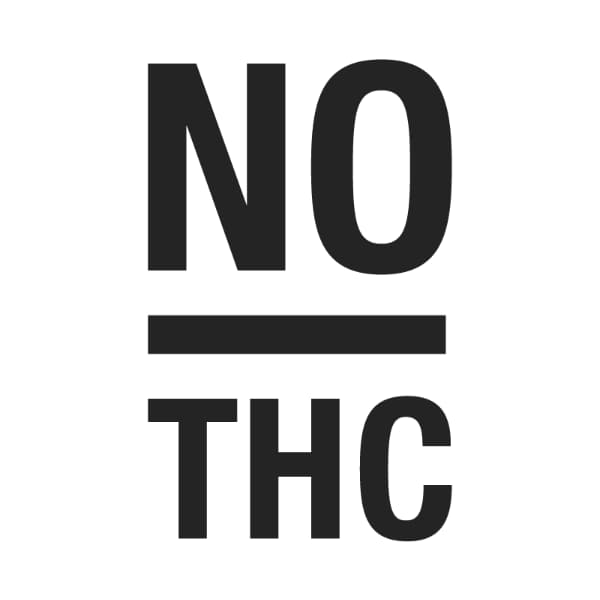 The HealthyTOKYO CBD Collection
Premium. Natural. Vegan.
Broad spectrum CBD oils and cosmetics.

The HealthyTOKYO CBD collection with a focus on premium broad spectrum CBD oil, is elegant, innovative, all natural and vegan. 

Prized CBD oils and cosmetics. Always made in Japan.

This is our flagship brand and reserved for only those products that meet the criteria of a perfect answer to delight the senses of sight, taste, smell and touch. 

Products that make you feel good on the inside and outside. 

Natural plant-based creations with wholesome and considerate ingredients. Each carefully chosen for their individual and synergistic effects.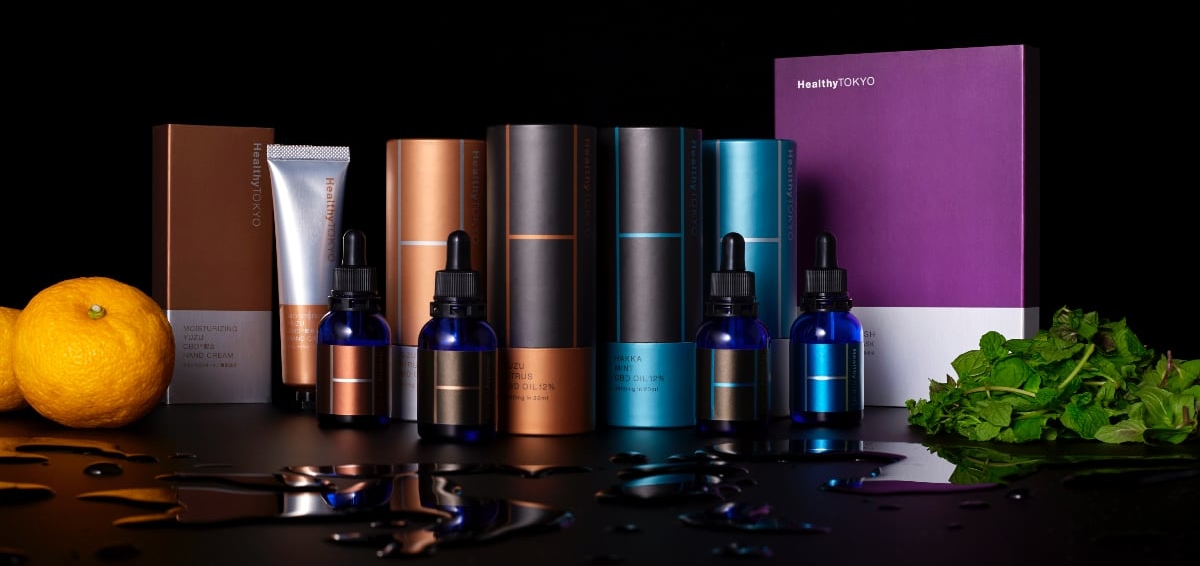 Japan's CBD Pioneer
HealthyTOKYO was established in 2011 with the mission to provide all you need to stay healthy in Japan. We are relentless about providing the finest products and services to keep people healthy and happy. We never compromise on ingredients or process.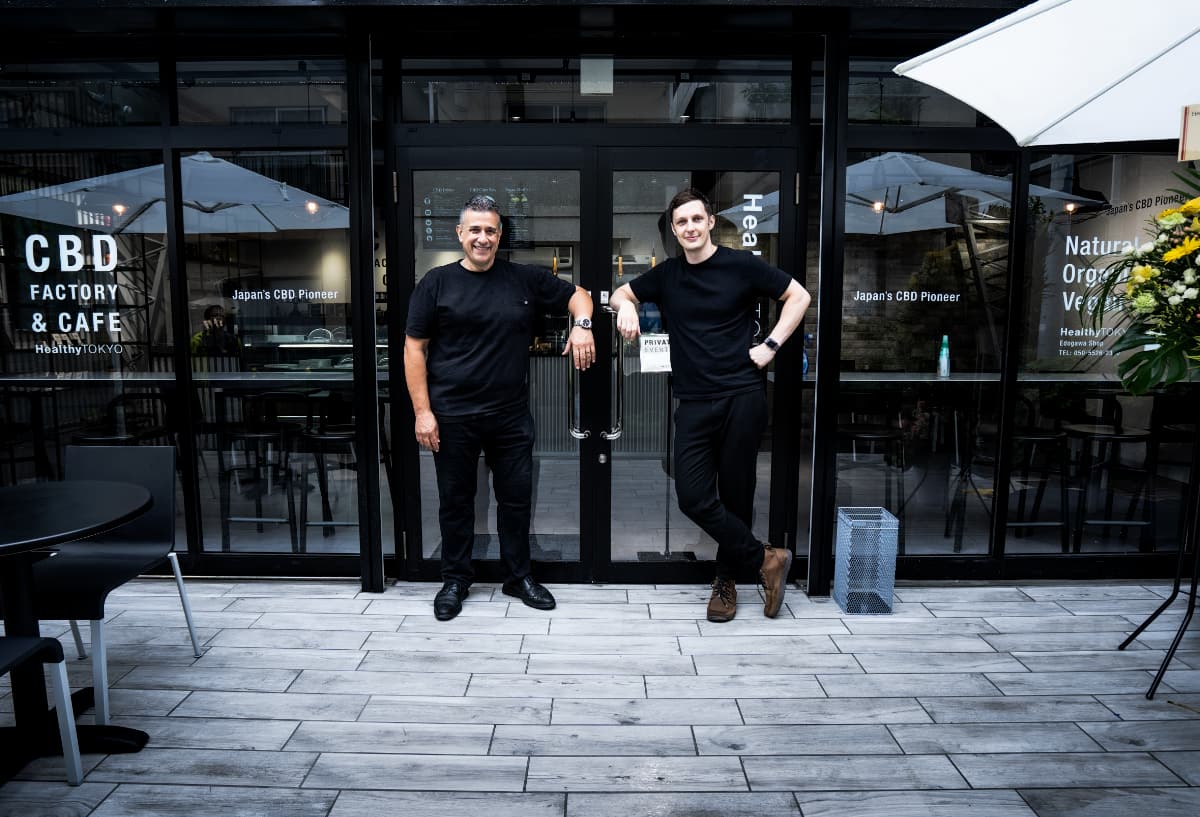 HealthyTOKYO is a company of many firsts. We are a pioneer in the Japanese CBD market, having launched our first CBD products back in 2016. HealthyTOKYO is the first company in the world to sell CBD in an airport. We established the first retail CBD specialty store in Japan and are the first company in Japan to open a dedicated CBD factory. We now have five shop & cafes in prime Tokyo locations where you can find all of our products and enjoy an array of handmade vegan treats and CBD infused drinks and sweets.
All of our products are carefully crafted and made in Japan using premium ingredients and thoughtful packaging materials.
We double test all of our CBD products to assure quality and compliance – First when importing the raw materials and then again with each lot that we create. HealthyTOKYO strictly adheres to all Japanese legal requirements for procurement, production and marketing. We want to be absolutely sure we provide you with everything that we promise.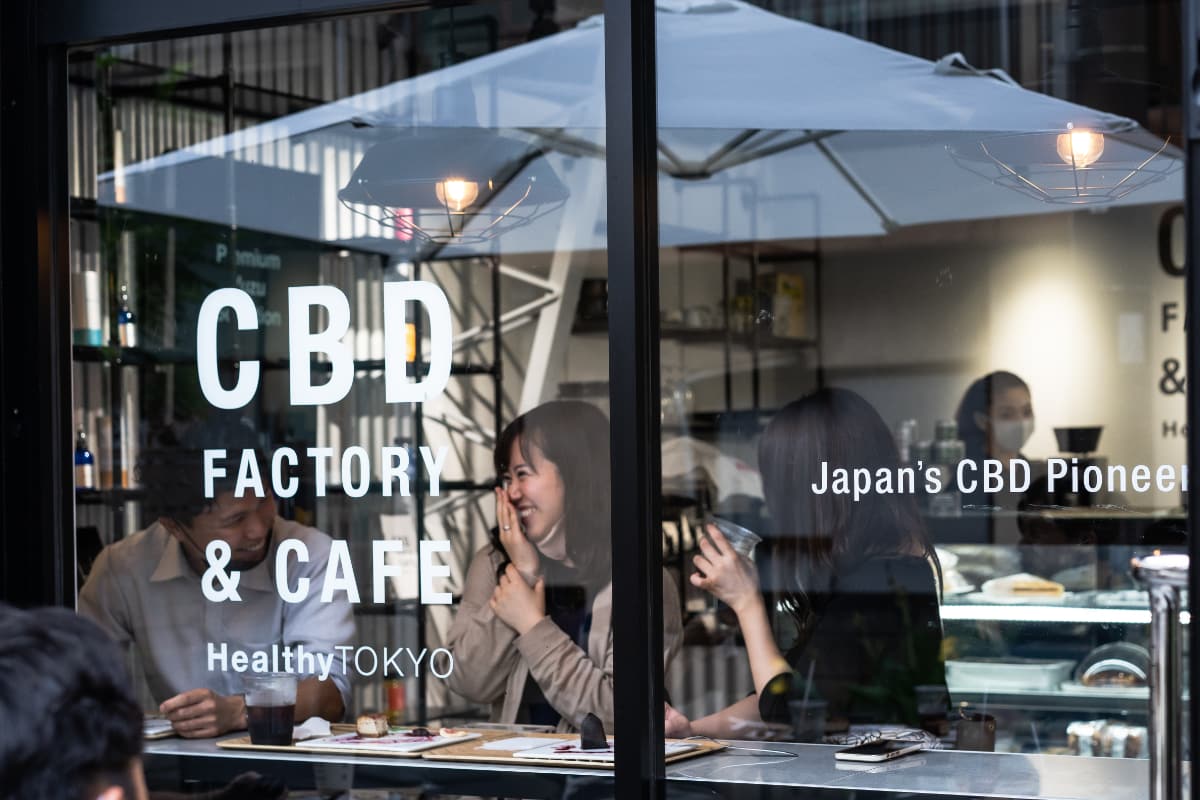 SELECT CBD TOPICAL RELIEF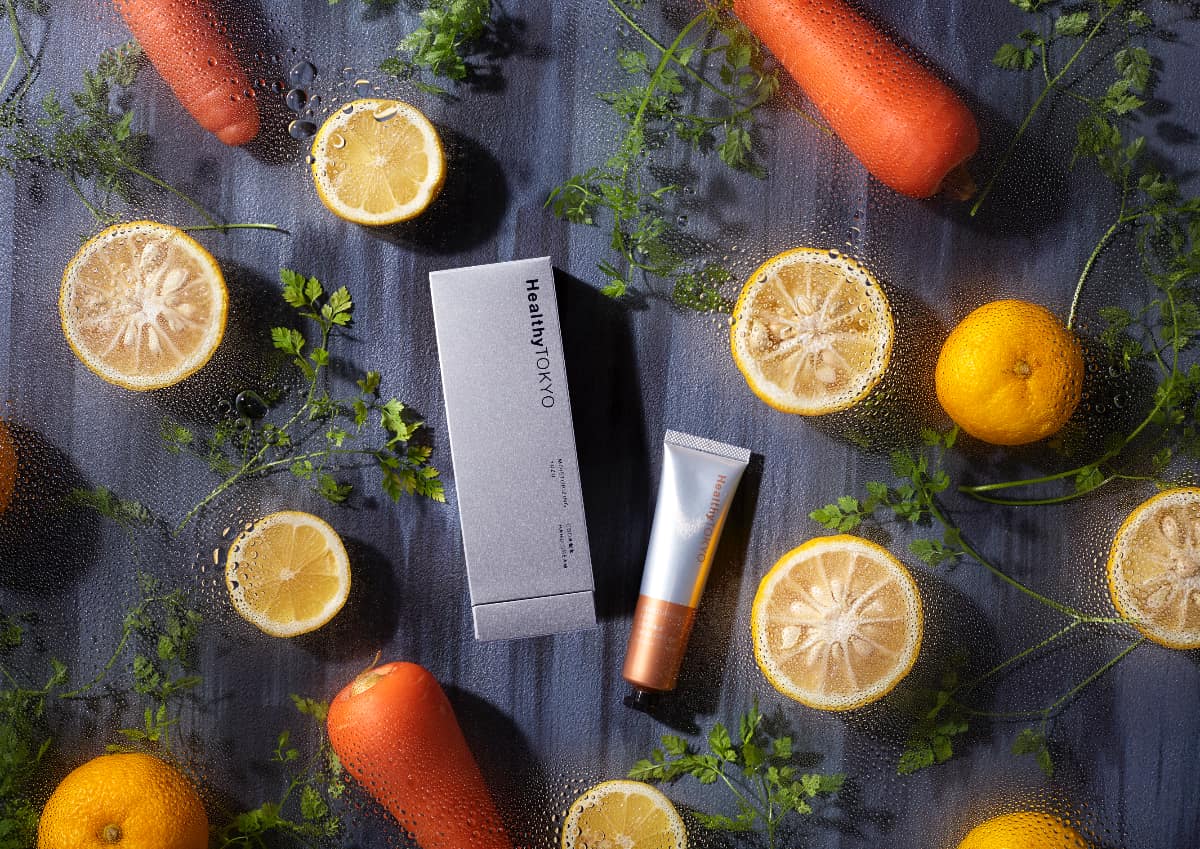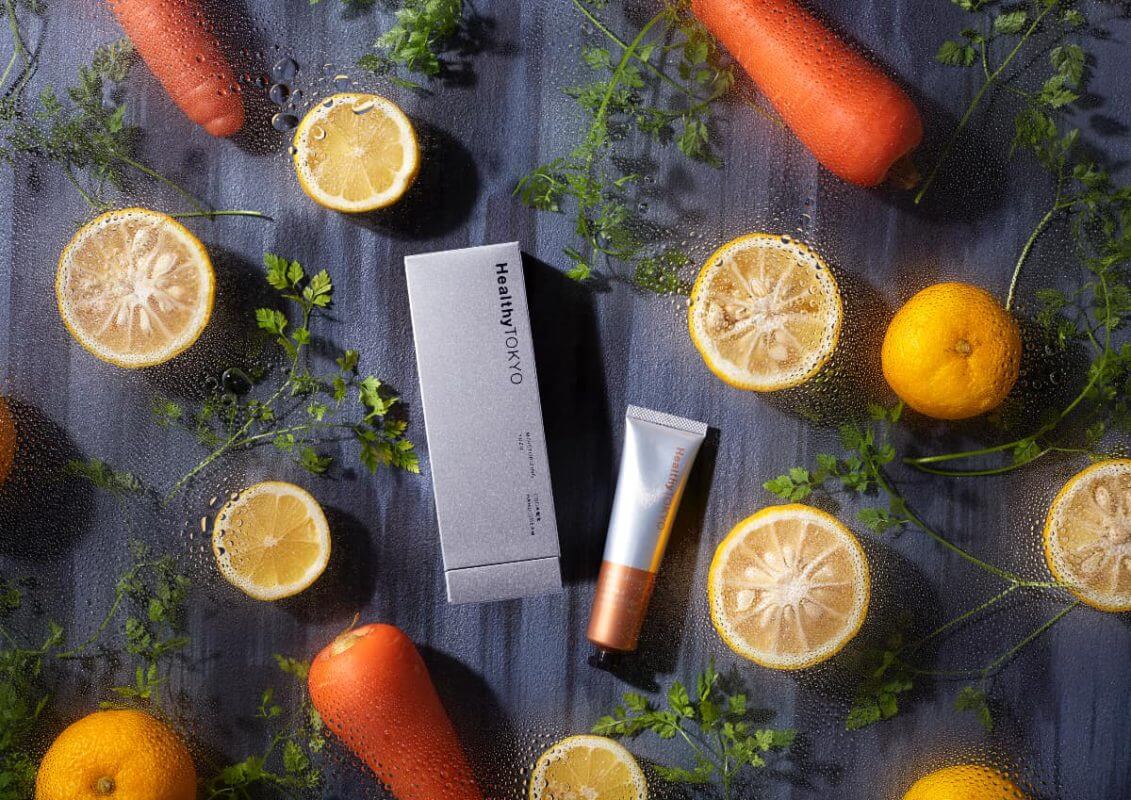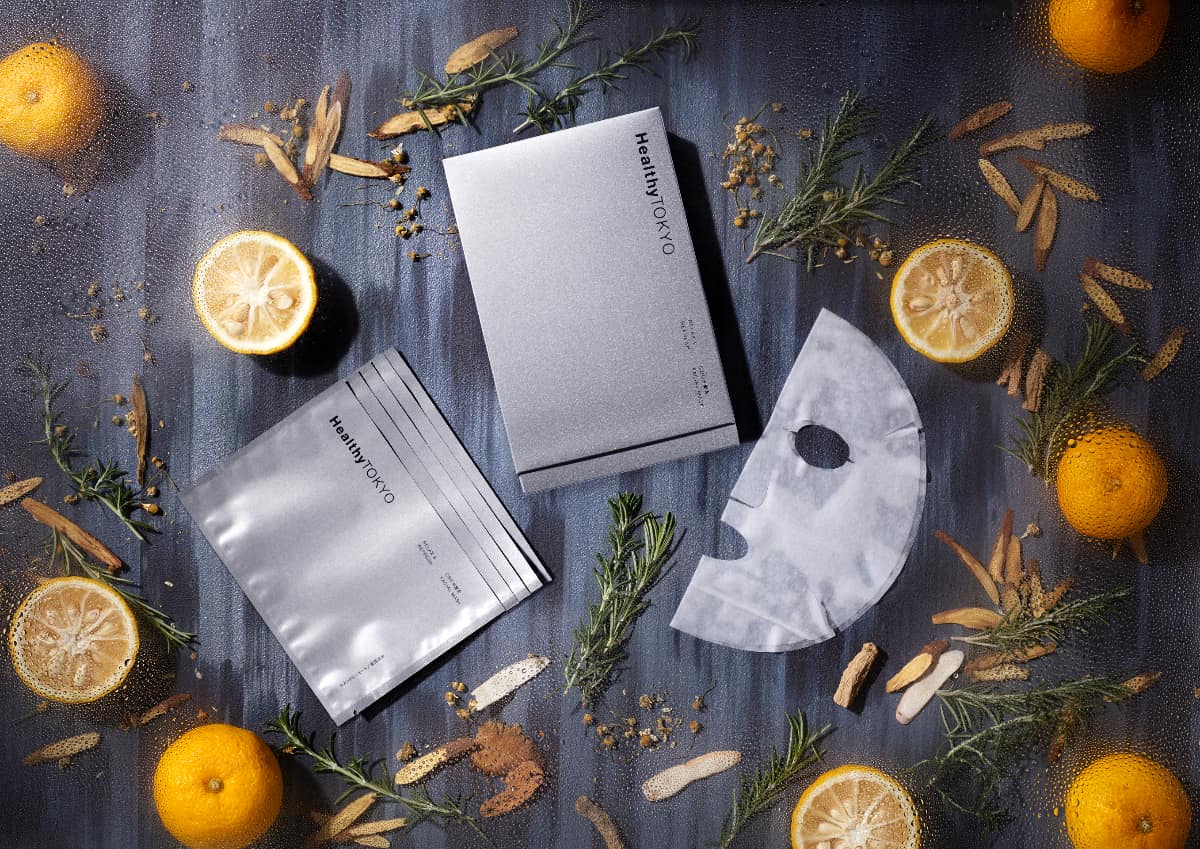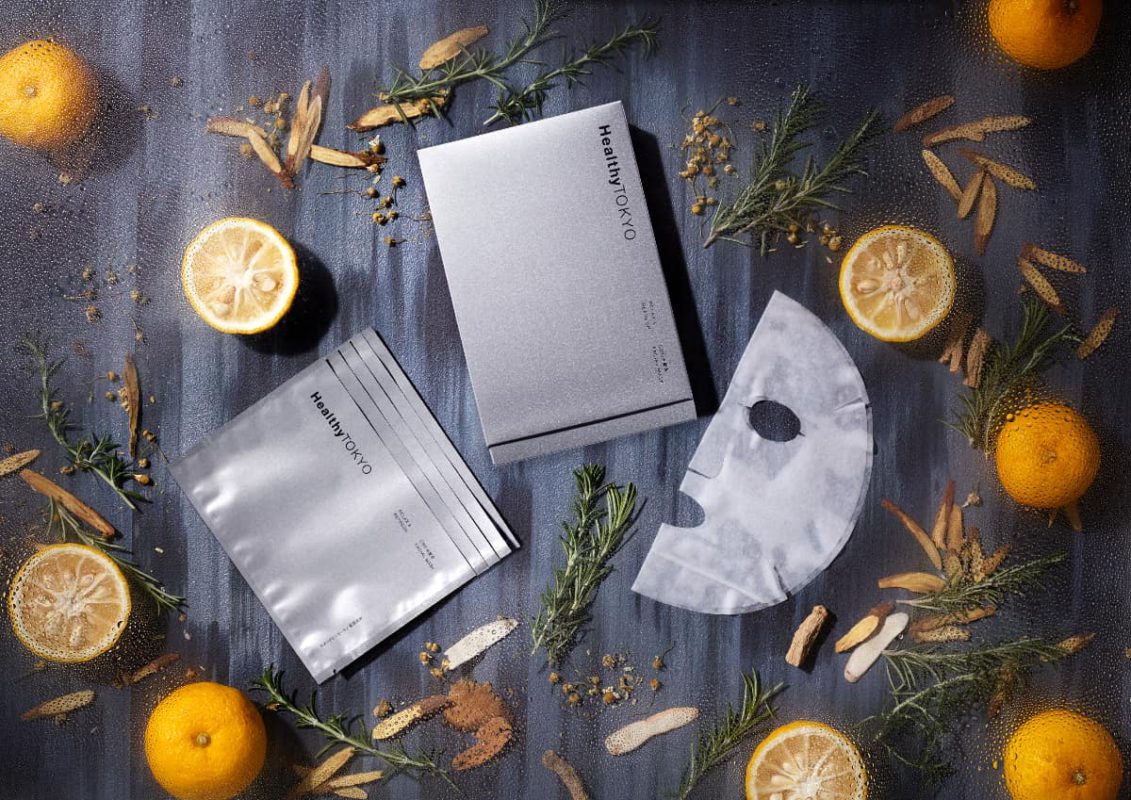 CBD in each box (30mg/mask)
9 Key Botanical Ingredients
see product