Conveniently located near the station, soak in the peaceful and relaxing atmosphere around you at the new HealthyTOKYO CBD Shop & Cafe that was opened at Daikanyama in December 2020. All drinks served at the cafe are vegan and most of our menu is organic. All products contain HealthyTOKYO's high-quality CBD oils. Our lineup of premium drinks made from original recipes is safe and kind to the body, mind, and environment which is bound to satisfy anyone, even those who are not vegan. Now available for take-out and delivery.
Vegan & Gluten-free CBD Drinks Menu
CBD Coffee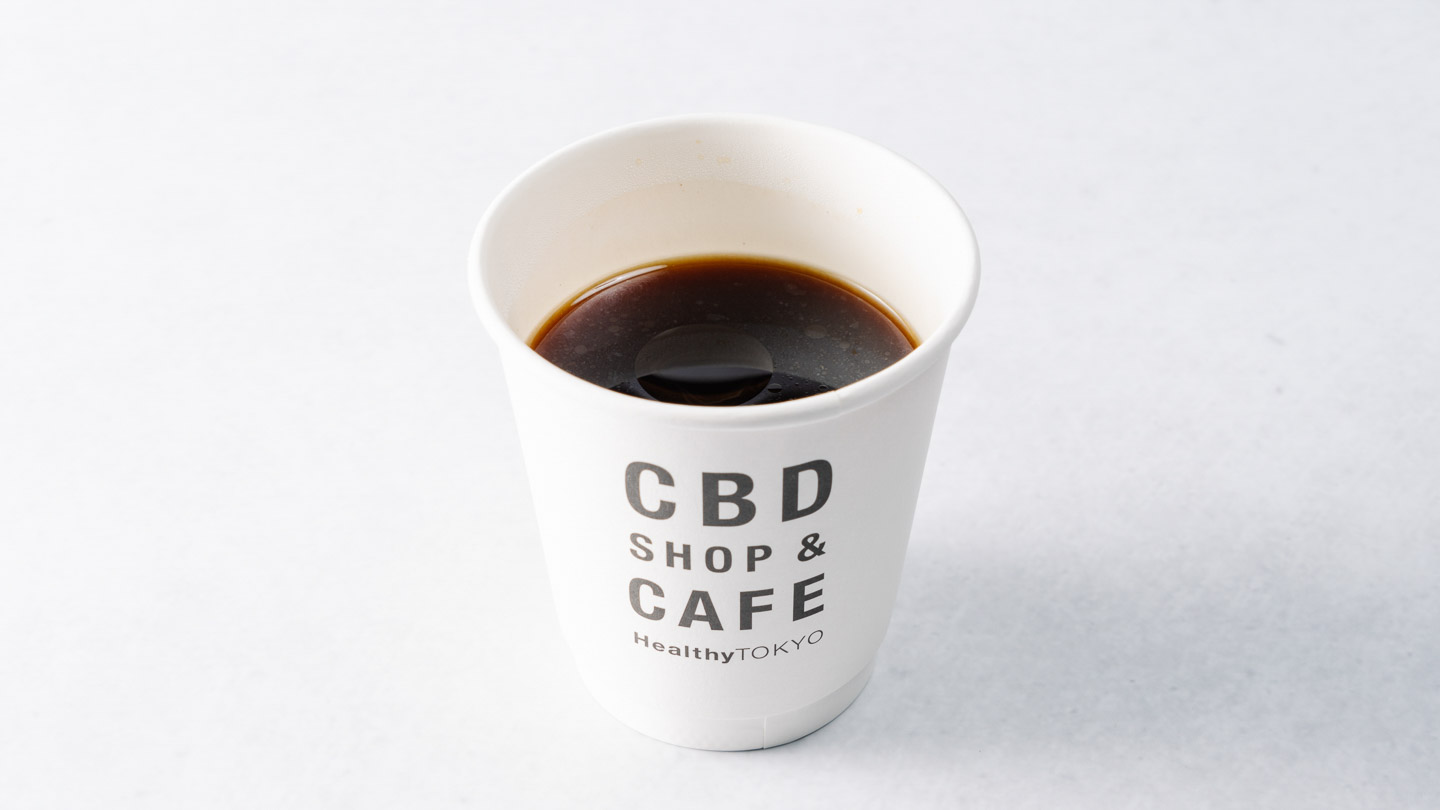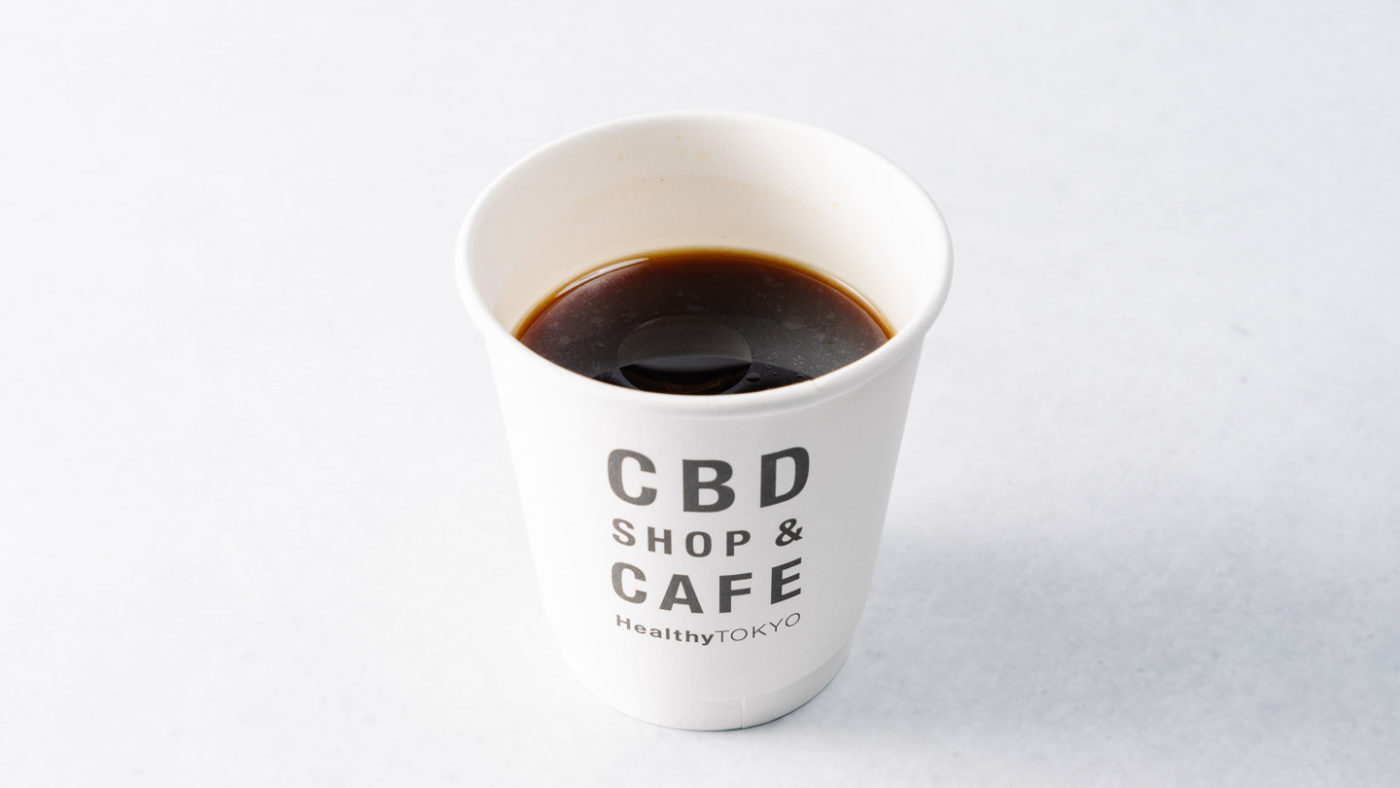 Our coffee uses organic, fair-trade coffee beans that have been specially blended to match the taste of our CBD oil. The beans are carefully handled by a skilled coffee bean roaster who roasts coffee beans for five-star restaurants in Japan. You can choose from a wide range of coffee drinks, including Americano, espresso, and soy latte. Each cup is carefully brewed by our Baristas with a high-quality professional Italian espresso machine.
CBD Matcha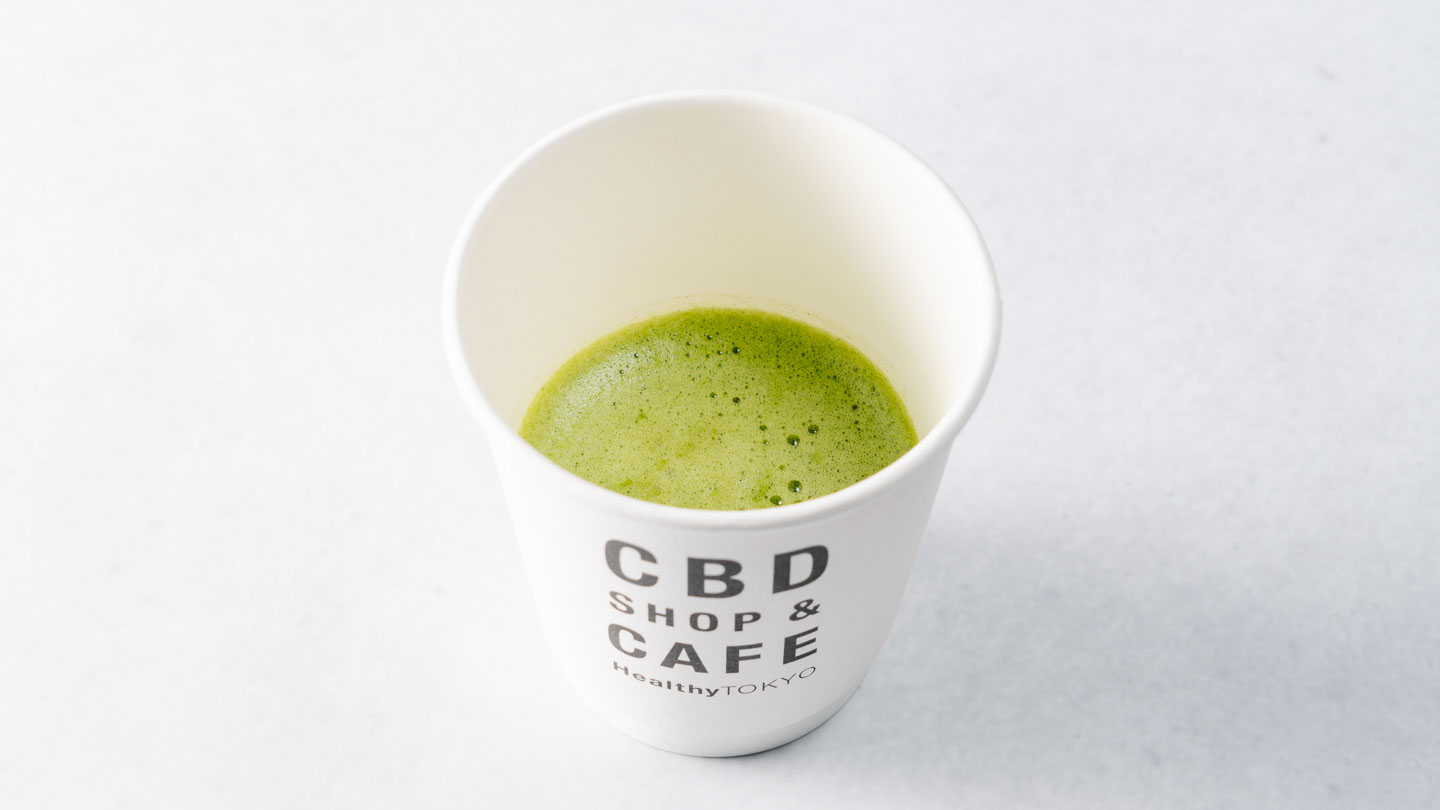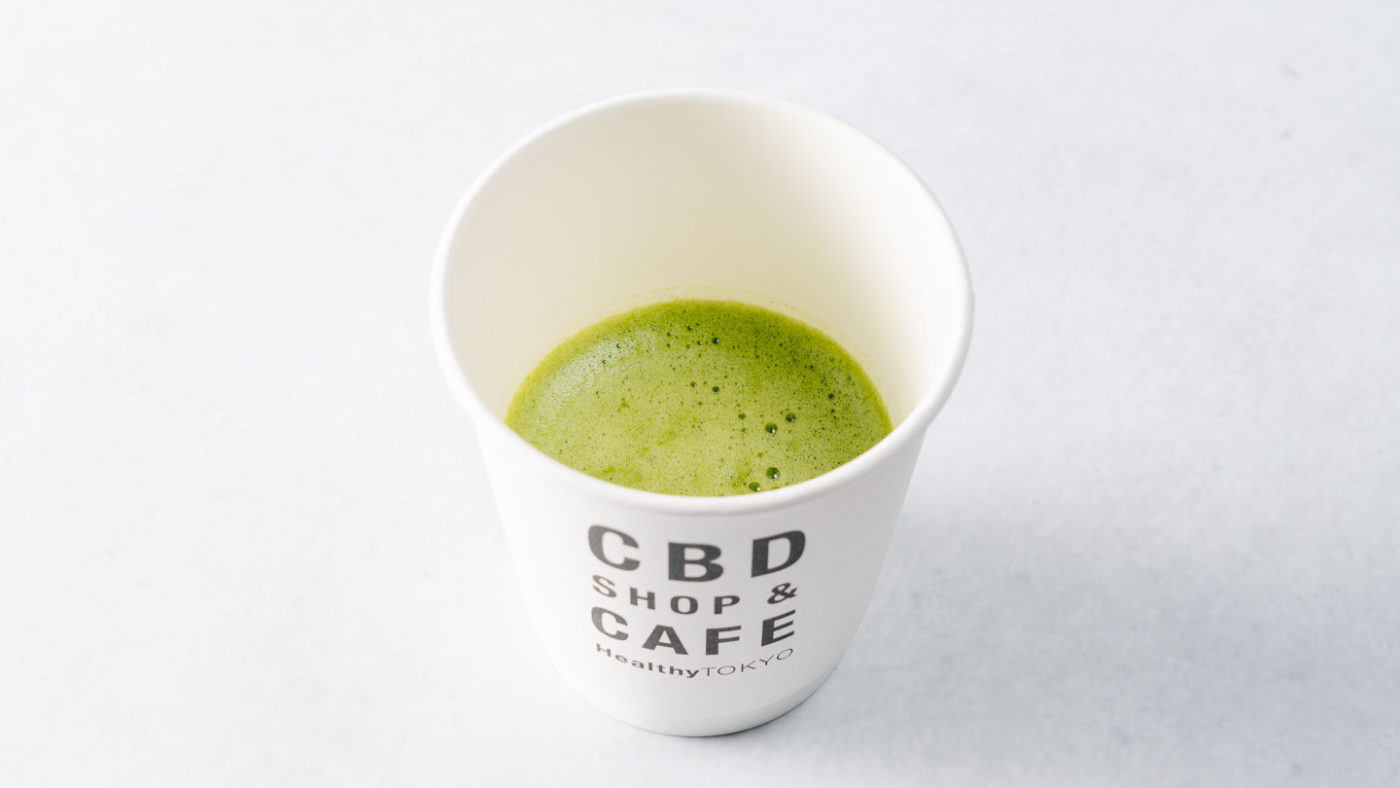 HealthyTOKYO's popular matcha drink is one of our exquisite menu items that uses the highest quality organic matcha available from domestic farms. We use our naturally flavored HealthyTOKYO Yuzu CBD oil to further match and enhance the traditional Japanese flavor of matcha.
CBD Cocoa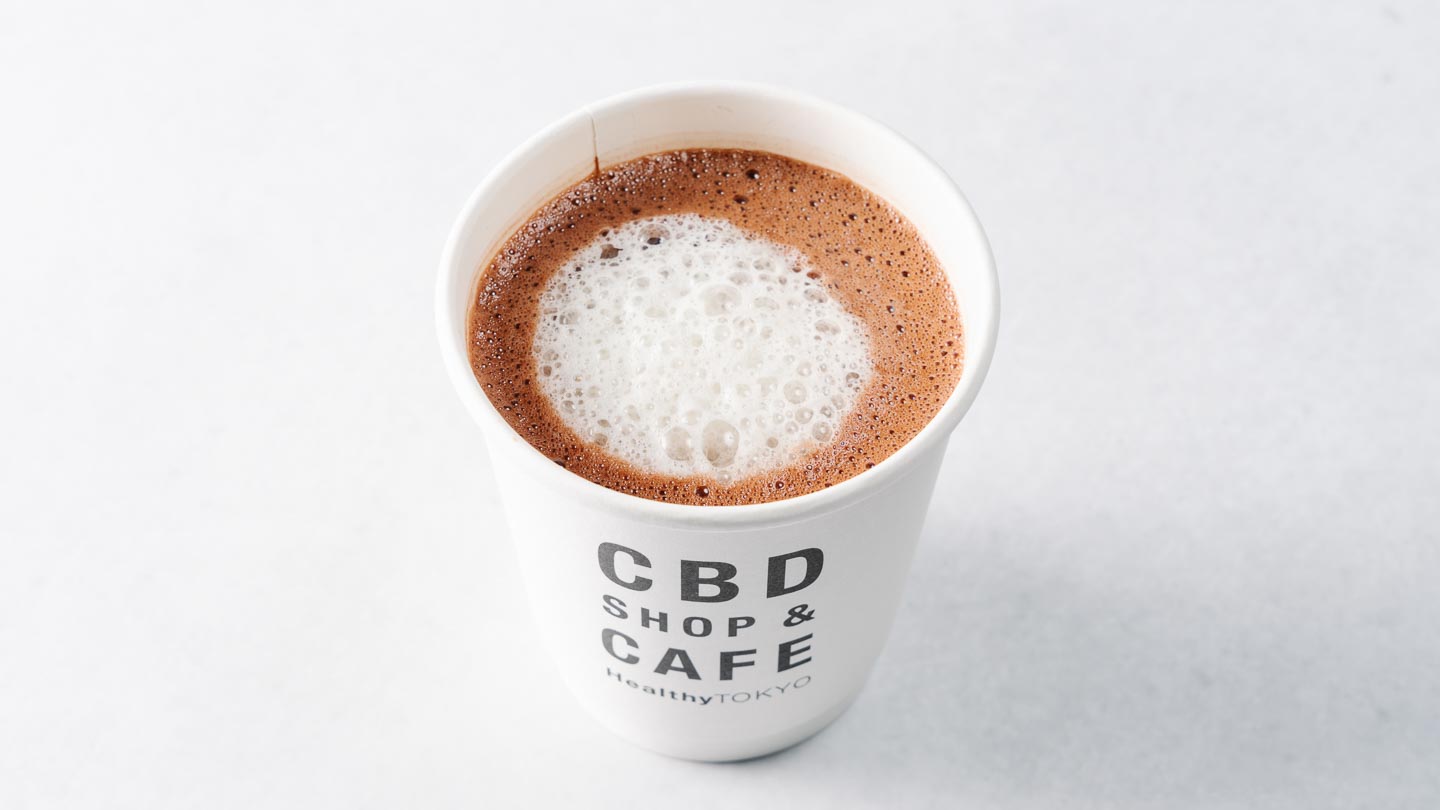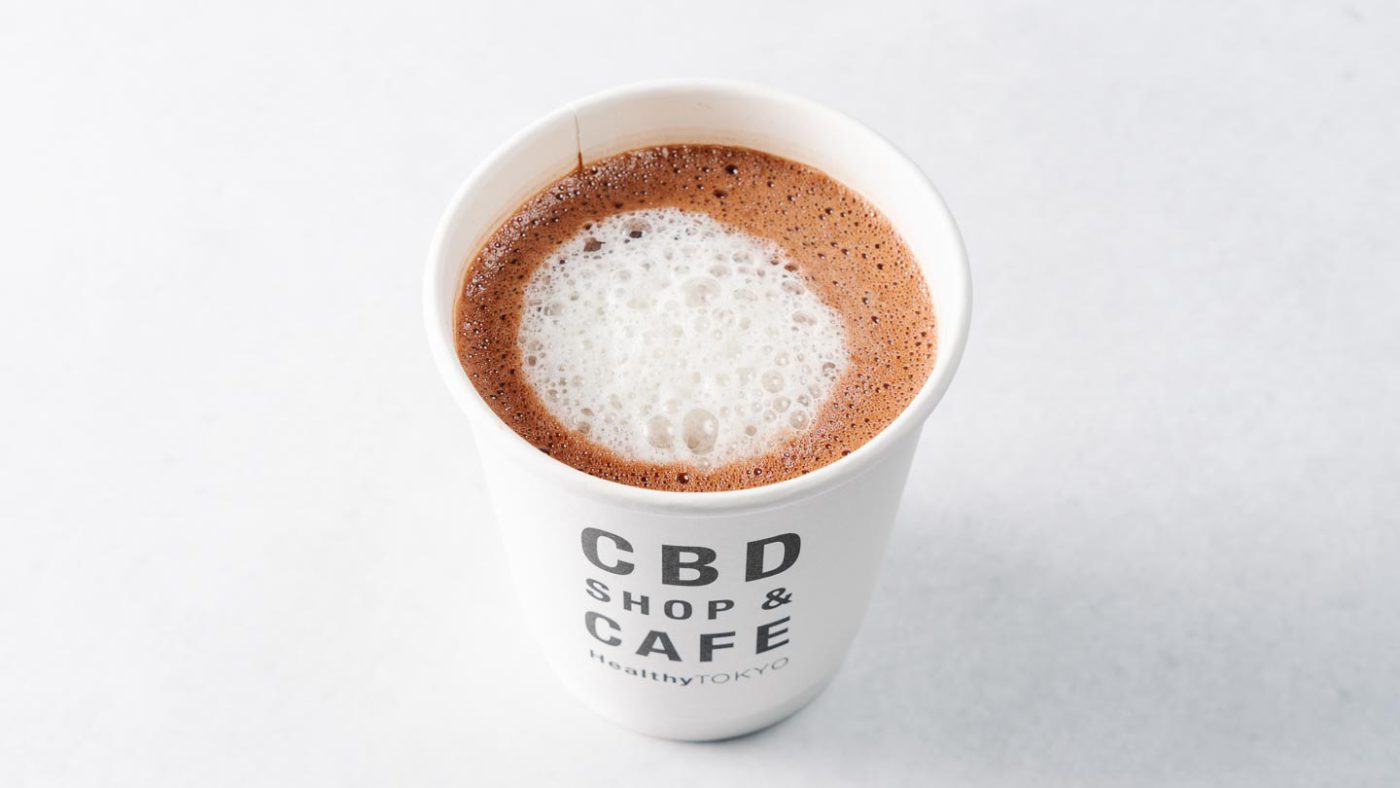 Natural HealthyTOKYO Hakka Mint-flavored CBD oil is added to our premium organic cocoa drinks to produce a refreshing chocolate mint flavor that anyone can enjoy. Served hot or cold.
CBD-infused Fruit Soda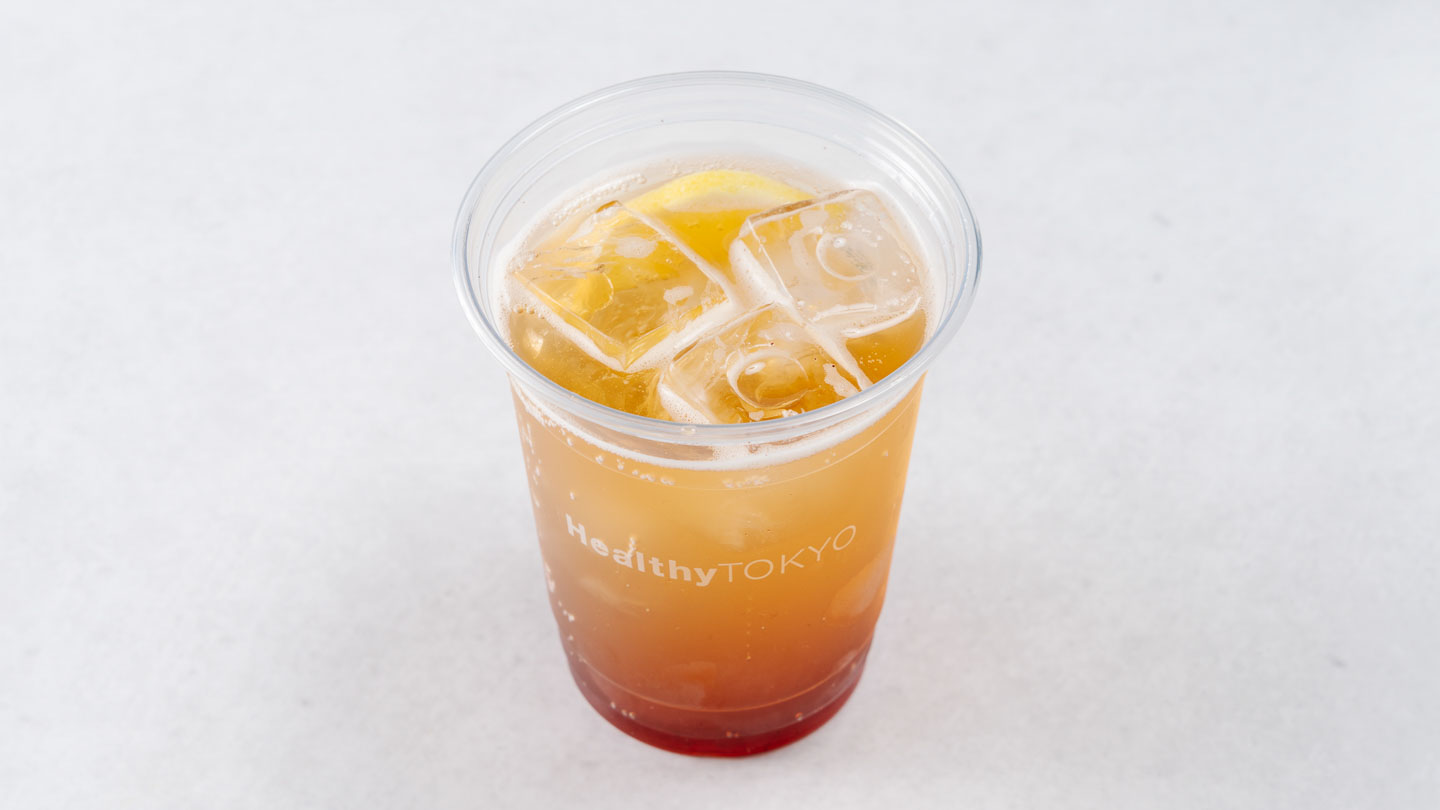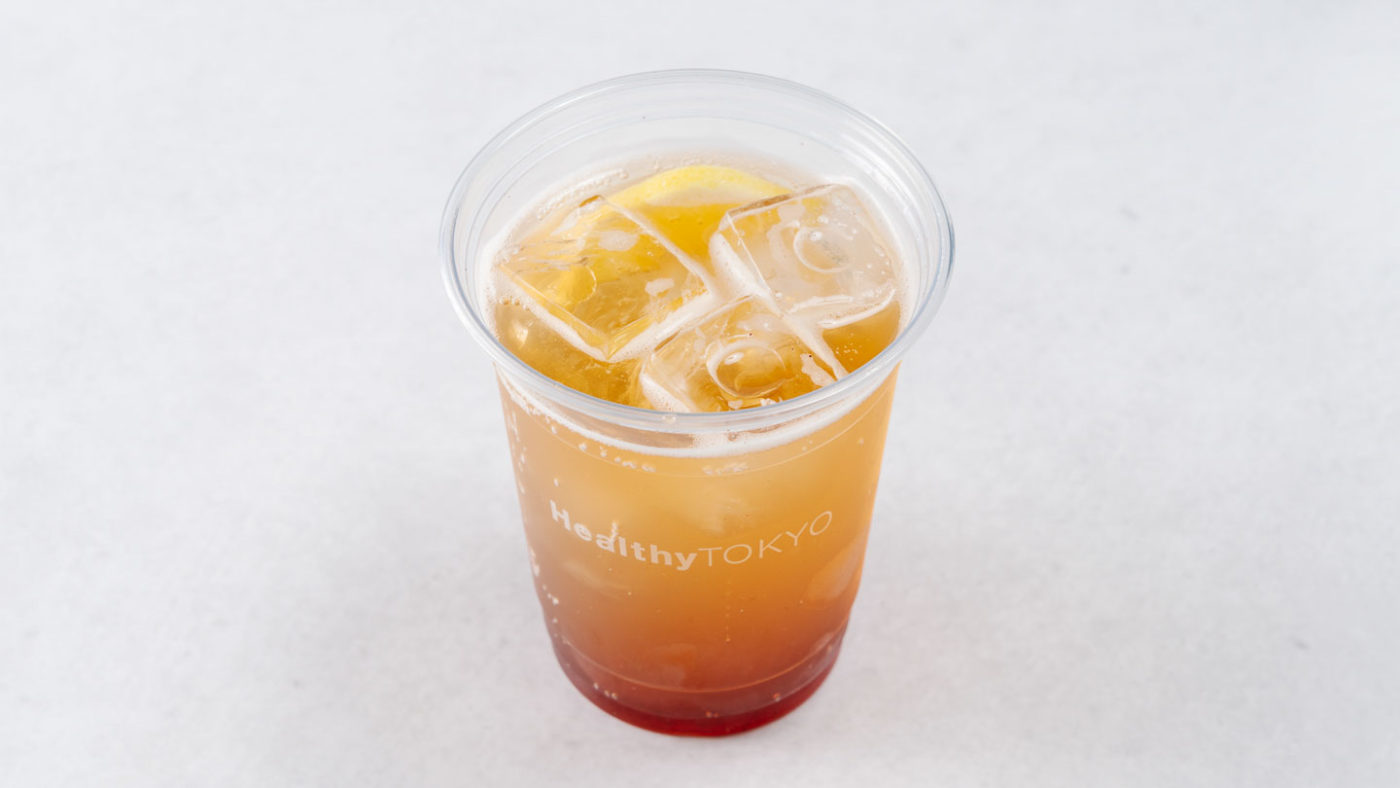 All fruit sodas are handmade with seasonal fruits so that you can enjoy the invigorating flavors that will uplift your spirits and refresh you from the inside out. Our carbonated water is produced in-store without the use of plastic bottles in consideration of the environment.
Seasonal CBD-infused Drinks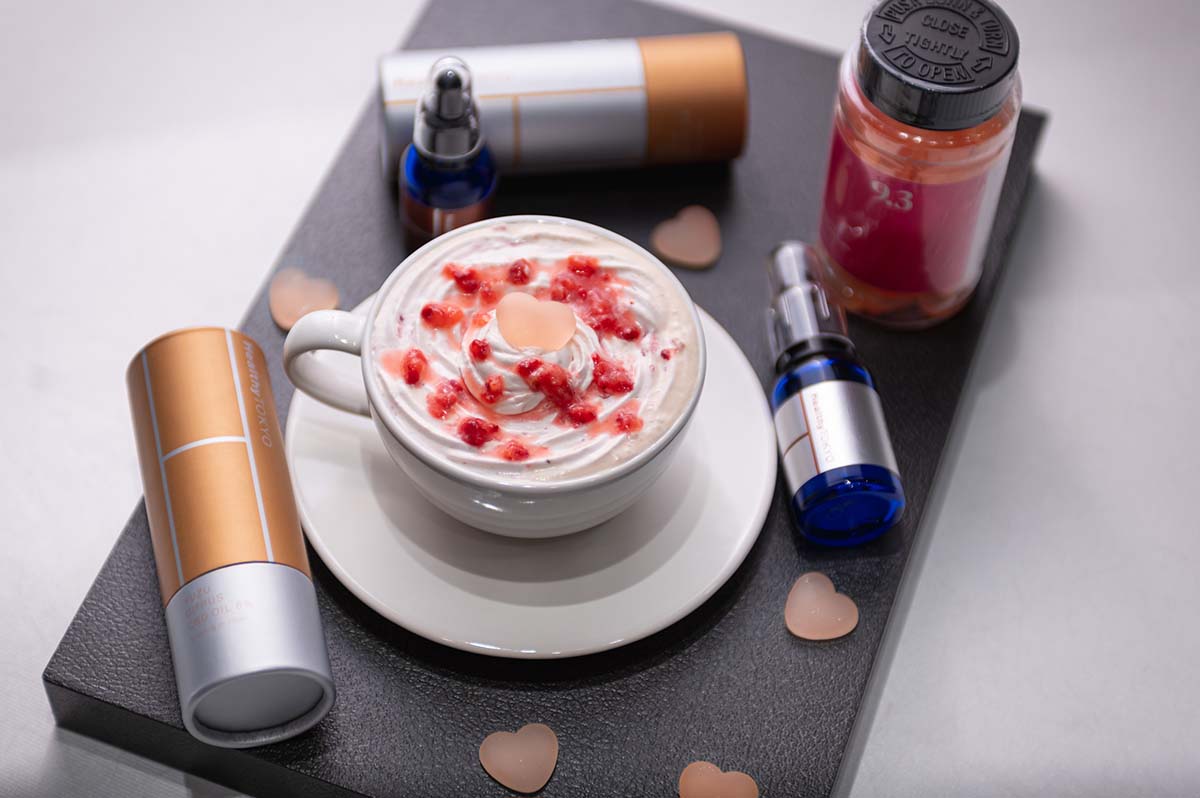 We also offer seasonal handmade drinks, such as "CBD-infused Amazake Latte" on New Year's Day. In February, we released a limited-edition "CBD-infused Strawberry milk tea", a lovely milk tea topped with vegan whipped cream and decorated with heart-shaped cherry-flavored CBD-infused gummies on top. Don't miss our seasonal drinks offered for a limited time only!
Safe Premium Broad Spectrum CBD
HealthyTOKYO's drinks contain 15mg of our exclusive broad-spectrum CBD per cup. CBD which is a "broad spectrum" refers to CBD oil that includes various other cannabinoids, terpenes, and flavonoids. According to overseas data, These ingredients work together with CBD to produce better effects when compared to using CBD alone. Our drinks are infused with a wide array of CBD oil flavors, such as Yuzu, Mint, and Natural. You can also request extra shots of your favorite CBD oils.
HealthyTOKYO regards safety above all else. The CBD oils we use are made in Japan at a certified factory. The oils are safely and carefully extracted using CO2 from the stems of specially cultivated high-quality organic hemp.
Takeout and Delivery Available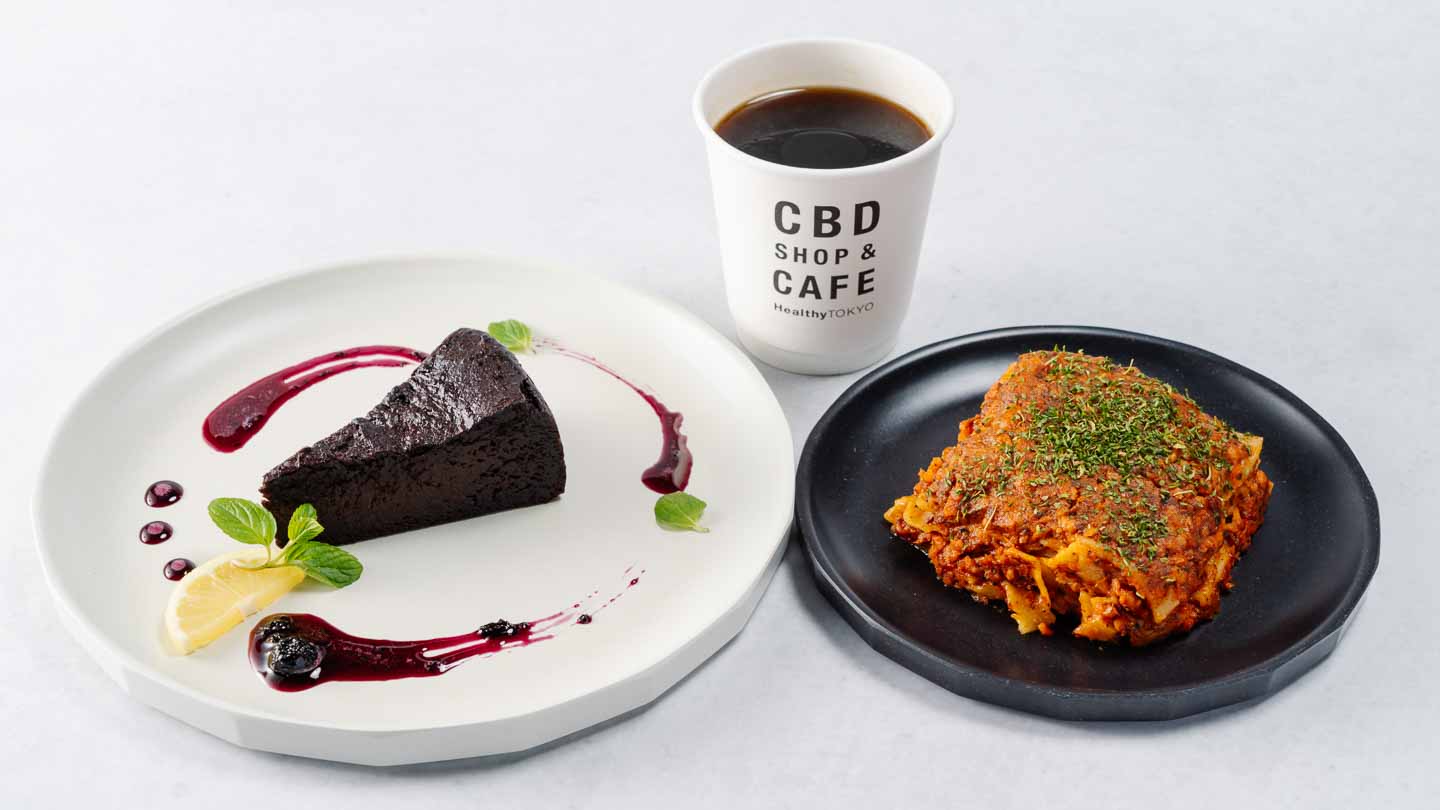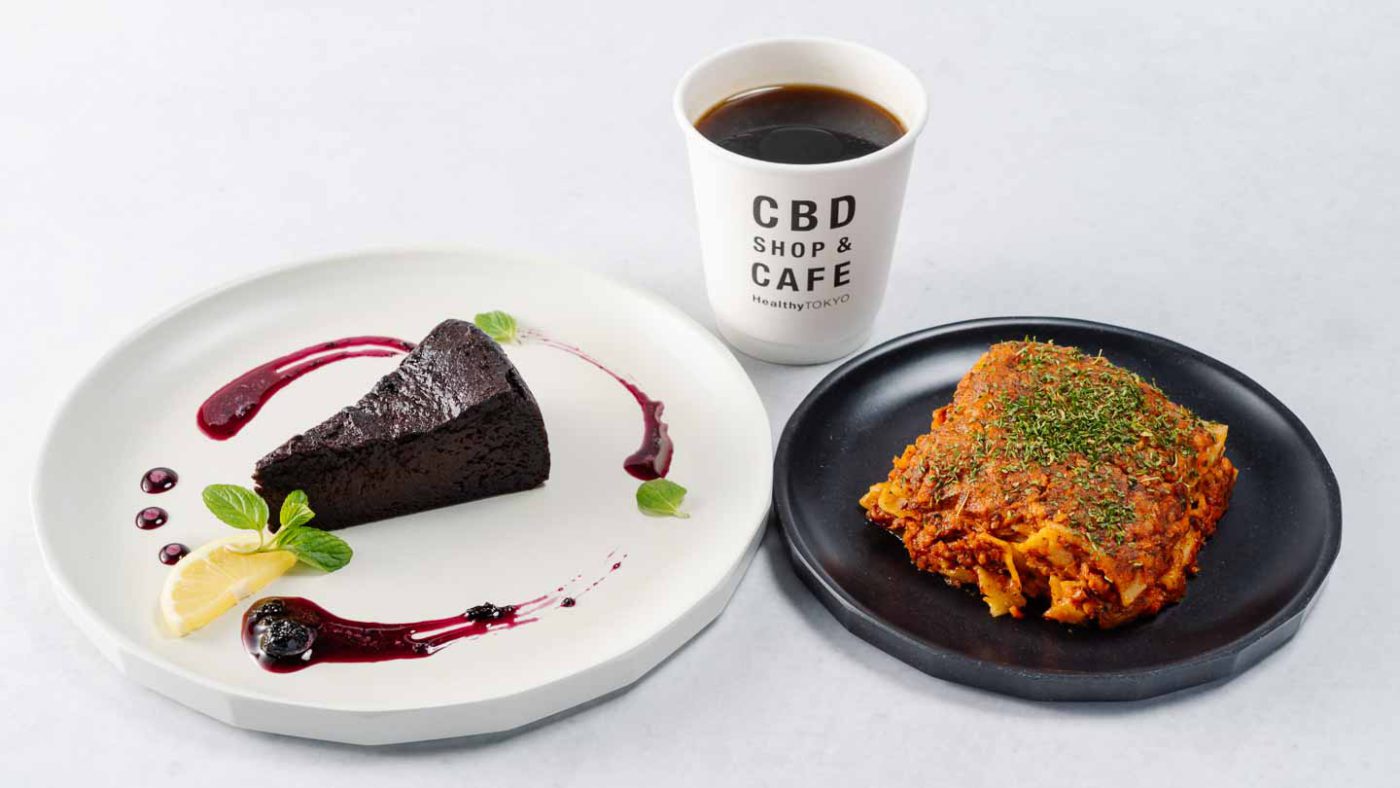 Takeout and Delivery are also available so you can enjoy our premium drinks anywhere on the go. We do our best for the environment wherever we can by using paper straws for cold drinks and providing lids only upon request.
HealthyTOKYO is the only cafe in Japan where you can drink such a wide variety of safe, high-quality CBD-infused drinks so be sure to visit and check out our shop & cafe! In addition to our CBD shop and cafe in Daikanyama, we have many other locations. Stop by for a relaxing experience.