Protein bars in Japan are becoming more ubiquitous and a versatile snack. They are individually packaged and you can eat them on the go.
Healthy protein bars in Japan are growing in popularity as people move towards, more natural, delicious and easily obtainable snacks.
It can be hard to find a snack that boasts a high protein value with a balance of unrefined low glycemic carbohydrates, and healthy fats, while still managing to taste good.  Some protein bars in Japan might even be masquerading as healthy, when in fact their nutritional value proves they are just a glorified chocolate bar.  There are so many brands and kinds, so how do you go about seeking out a healthy option for protein bars in Japan?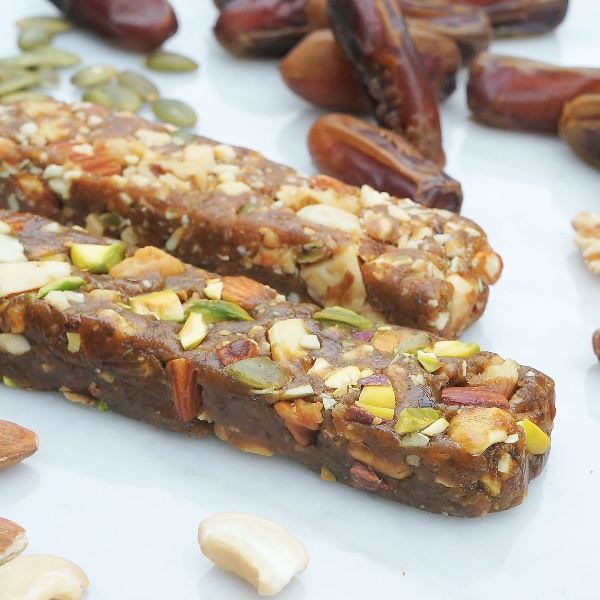 Basically, a healthy protein bar needs to contain this trifecta of nutritional qualities:
Low GI, slow release carbs (and fiber) for staying power.
High protein to maintain satiety and build muscle.
Healthy fats for a healthy brain, heart, skin, hair, eyes and general health.
On the other hand, healthy protein bars should NOT contain the following:
Refined sugar.
Processed carbohydrates.
Artificial colors.
Artificial flavors.
Preservatives.
Chemical additives.
HealthyTOKYO has created two delicious CBD energy bars that are all natural and fit the bill for anyone seeking some extra energy along with a good dose of protein. Both of these bars also contain 10mg of premium broad-spectrum CBD. These healthy protein bars in Japan are free from refined sugar, contain no preservatives, colors, fragrances or additives.  Both types of HealthyTOKYO energy bars are also vegan and gluten free so if you're vegan, vegetarian, paleo, gluten free or just trying to maintain a healthy lifestyle and minimize your intake of allergens then Yuzu CBD Energy Bar or Pistachio CBD Energy Bar both have you covered.  
Compared to highly processed supermarket protein bars such as Caloriemate, Balance Power or Black Thunder, HealthyTOKYO CBD energy bars are minimally processed and are made from nutritionally rich whole foods. 
HealthyTOKYO CBD Energy Bars come in two flavors. Yuzu CBD Energy Bar contains dates, nuts, seeds and HealthyTOKYO's signature Yuzu CBD oil.  
Pistachio CBD Energy Bars contain HealthyTOKYO's original pistachio butter, a variety of nuts and seeds and of course 10mg of premium CBD oil. 
Naturally sweet CBD energy bars that are perfect in the morning, to stow in your backpack or handbag, to nibble on while you're traveling, as a mid hike snack or basically any time you feel peckish.  
HealthyTOKYO was founded in 2011 and is a pioneer in CBD, having introduced it to Japan in 2016. The company also has several vegan cafe and CBD shops in Japan. In 2018 they became the first company to offer a fully vegan cafe in Tokyo's Haneda Airport, actually the first vegan cafe in any airport in Japan.
Related Links:
Shop the wide selection of CBD oils, edibles, topical and more.
HealthyTOKYO Vegan Online Shop
Shop for hand-crafted vegan delicacies.