HealthyTOKYO's new blog series "My HealthyTOKYO CBD Experience" features in depth interviews with people who have used HealthyTOKYO's CBD products.
This time, we talked to top stylist Shiori Nakajima, who runs the vegan hair salon Whyte, located close to HealthyTOKYO CBD Shop & Cafe in Harajuku. Based on the concept of Japan's first "vegan hair salon," Whyte does not use any colorants or hair care agents which contain animal-derived ingredients or have been tested on animals. Whyte also selects packaging that is as biodegradable as possible. It is a unique hair salon which also offers a vegan cafe space so it is kind to animals, people, and the environment. All employees even go out to clean the beach on holidays. They are a unique hair salon that is kind to animals, people, and the earth.
Shiori herself also lives a vegan lifestyle. She pursues a beauty regime using naturally derived skin care products and cosmetics. She tried HealthyTOKYO's CBD Facial Mask (which is also vegan, of course!) for the first time and gave her thoughts in the following interview. She also shares tips on how she cares for her skin and her thoughts on being vegan.
Shiori, you have such beautiful and flawless skin! Are there things you are particularly careful about when using skin care products?
I am very particular about moisturizing my skin. Especially around the eyes and mouth. These are the areas of the skin where oil cannot be released by itself, so I try to take intensive care of them. At night, I apply plenty of cream to my face before going to sleep. During the day, I carry a moisturizing cream with me and apply it frequently. I haven't used a moisturizing cream with CBD yet, but I heard it can help reduce inflammation, so it may be good for those who have rough skin or acne and may not like the texture of moisturizing creams on their face.
How do you find HealthyTOKYO's CBD Facial Mask?
I can feel my skin instantly and deeply moisturized after using the HealthyTOKYO CBD mask. When I woke up the next morning, I could feel that my skin became much more firm and elastic. I was surprised because although it has such moisturizing power, it does not feel sticky on my face so I think this might be really easy to use throughout the year. I'm glad that I can use this mask even in the summer since it doesn't feel too heavy on my skin.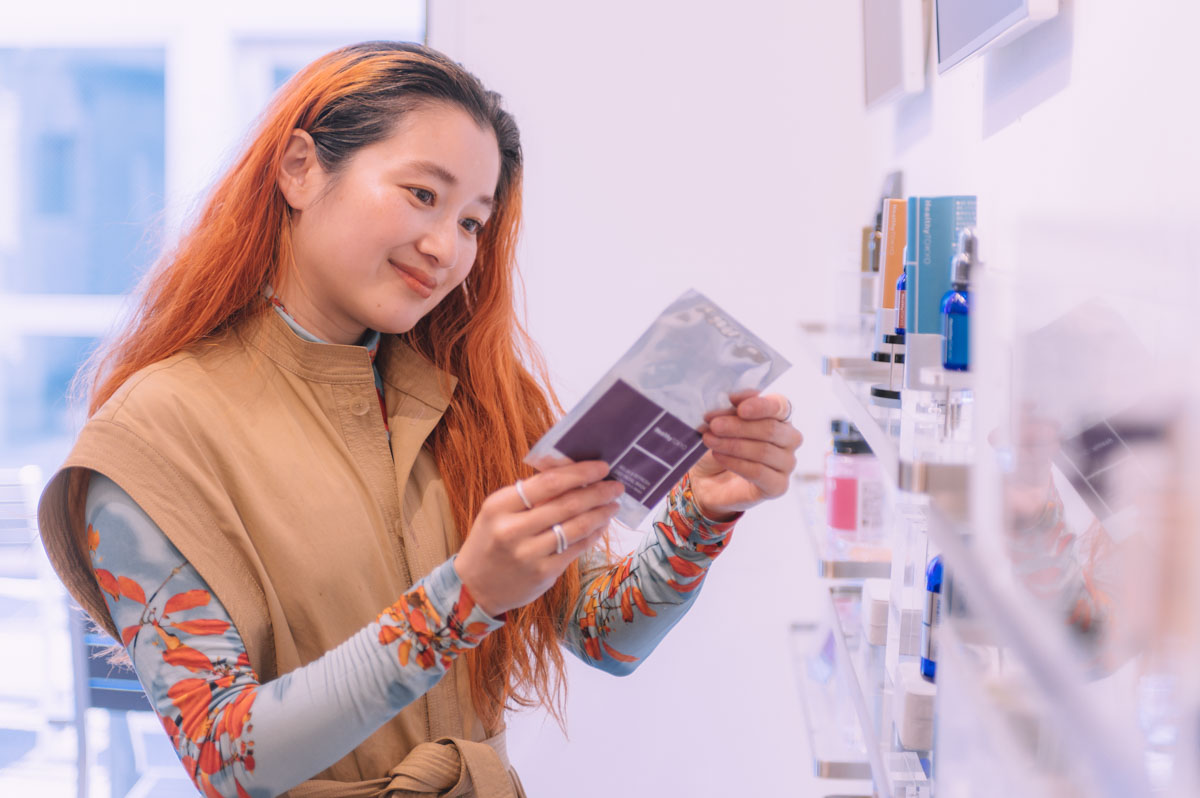 Is there a recommended way to use the HealthyTOKYO CBD Facial Mask?
After placing the mask on your face and letting it sit for five to ten minutes, press the mask with your hands gently to let it soak into the skin. After that, apply the excessive liquids of the mask to the neck and massage gently to let it further be absorbed into the skin without wasting any of it. HealthyTOKYO's facial mask retains its essence even after leaving it on for about 10 minutes. I fully recommend using the mask after taking a bath or before going to bed.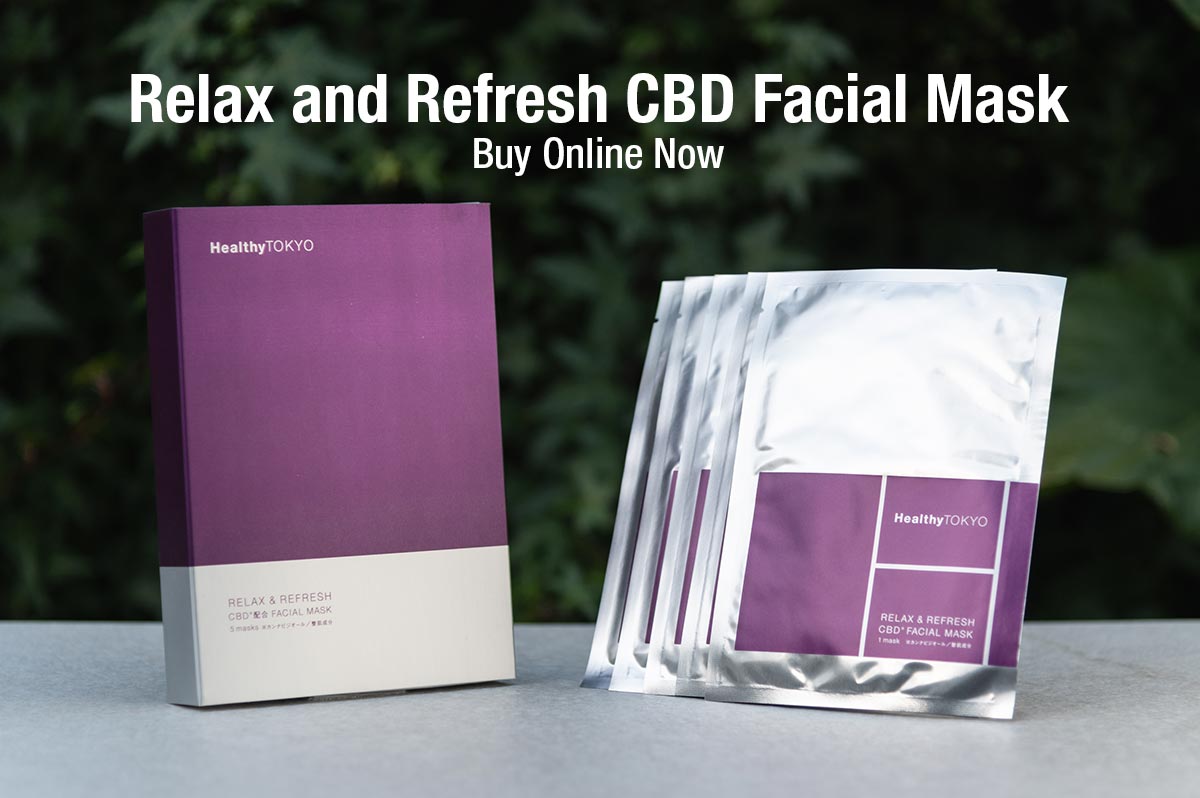 Did you know that CBD can also be absorbed through the skin?
Yes. As a beautician, I studied dermatology and the effects of certain substances on the skin. So I had some idea of how CBD would have an effect on the skin.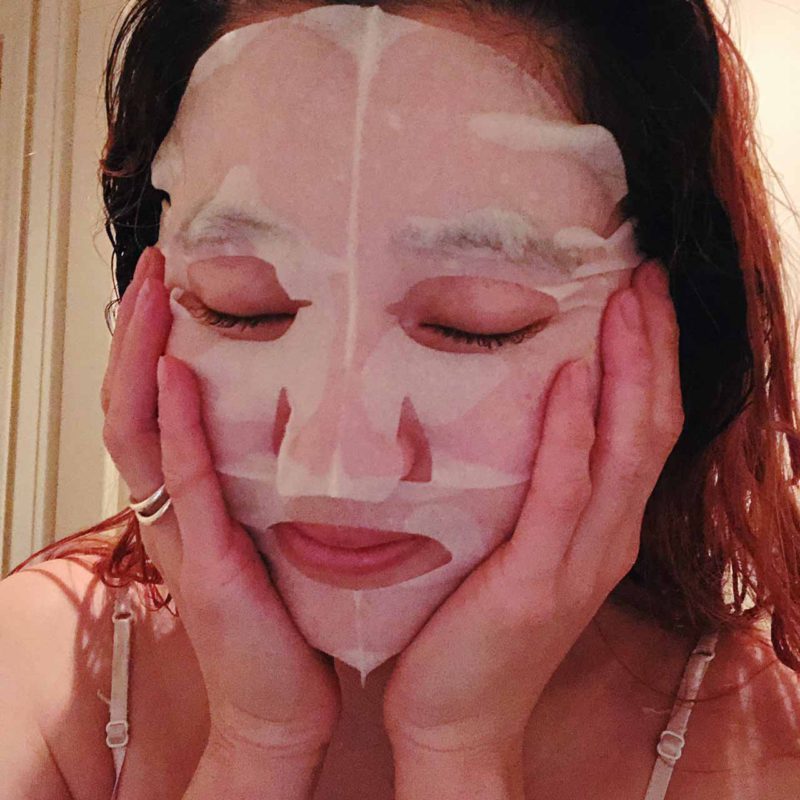 What kind of CBD do you usually use and when do you use it for?
I like CBD roll-ons and use them before work, after work, and before going to bed. I usually apply it around my neck whenever I feel like it. It works to suppress inflammation so it does help make my stiff shoulders feel lighter after application. It also has a relaxing effect so I use it before meditation too. It is also useful when you want to calm down or change up your mood. The size of the roll-on makes it easy to carry around so it's really easy to whip it out at any time I want to use. I haven't tried HealthyTOKYO CBD oil yet, but I'd love to try it next time.
Please share your thoughts about living as a vegan in Tokyo.
Recently, the number of restaurants and cafes offering vegan options has increased, making it easier to live in Tokyo as a vegan. However, there aren't many vegan options around my neighborhood yet so I often cook for myself. Fortunately, I feel that people are starting to become more aware of the vegan lifestyle. It could also be because I'm in an environment where I'm surrounded by people who understand what the vegan lifestyle is all about. I don't meet people who are completely uninterested or unaware of this lifestyle.
At my salon, I've also met many customers who hold various opinions and thoughts about being vegan. Some are worried that they may not be able to sustain the vegan lifestyle, while others were stressed out because the people around them do not understand the vegan lifestyle. I would like to provide services at my salon that do not just focus on hair care, but also provide an experience that comforts and warms the hearts of such customers.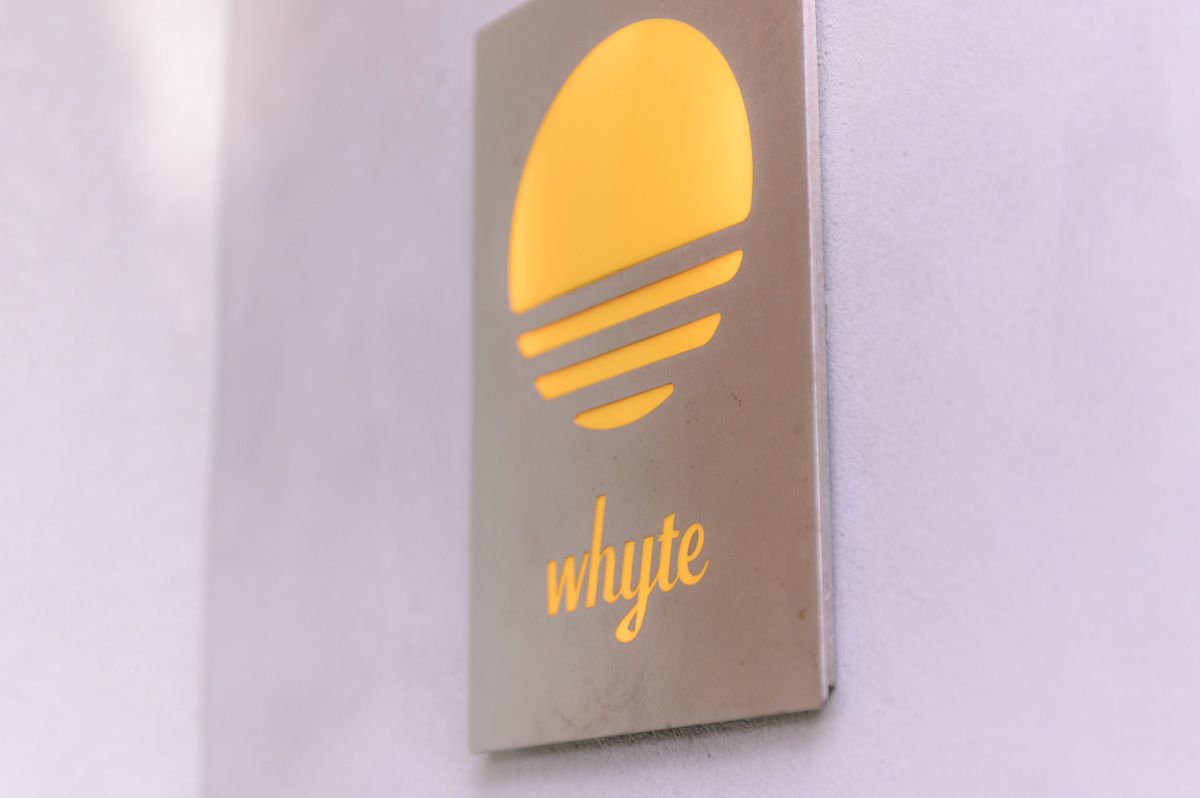 Have you been a regular customer of HealthyTOKYO CBD Cafe & Shop?
Yes! It's less than a minute's walk from the salon so I've been visiting it ever since it opened! I love the vegan gateau chocolate cake and the vegan cheesecake too. I often drop by to buy these desserts during or at the end of work. Not only is it vegan but it isn't too sweet and it is delicious! I also love the soy latte with CBD!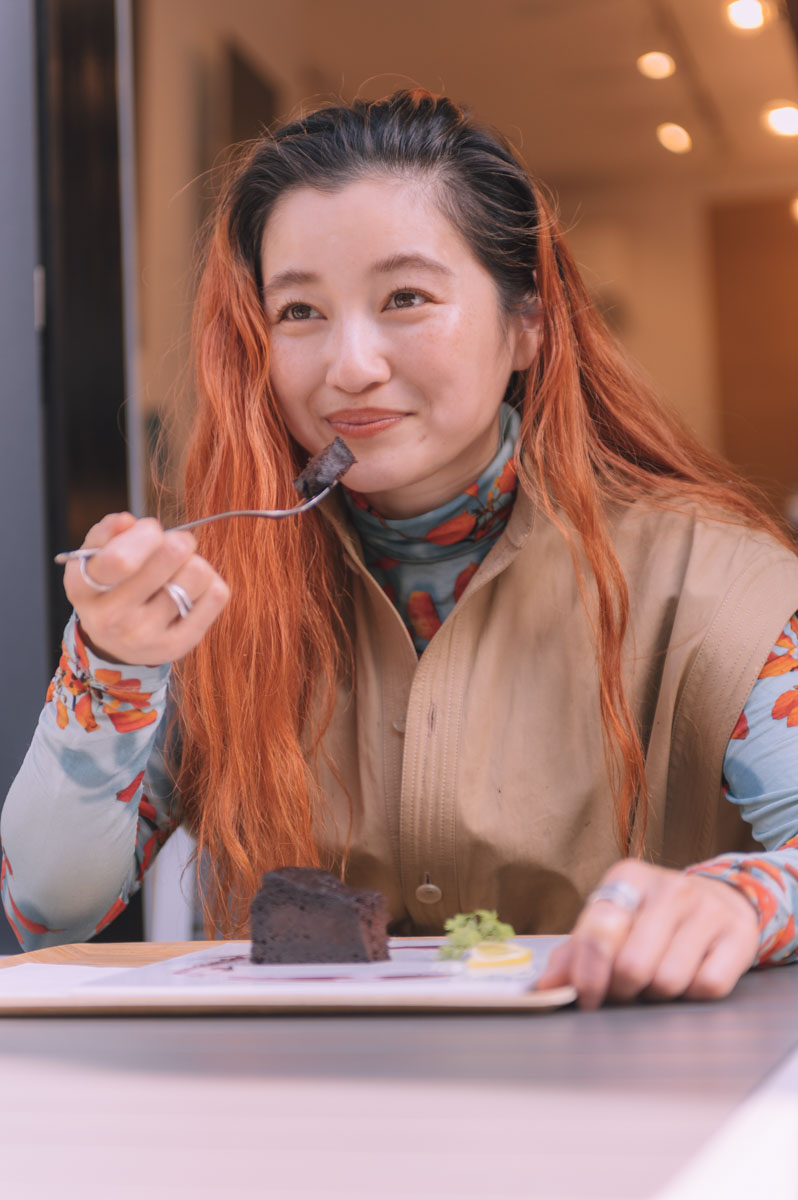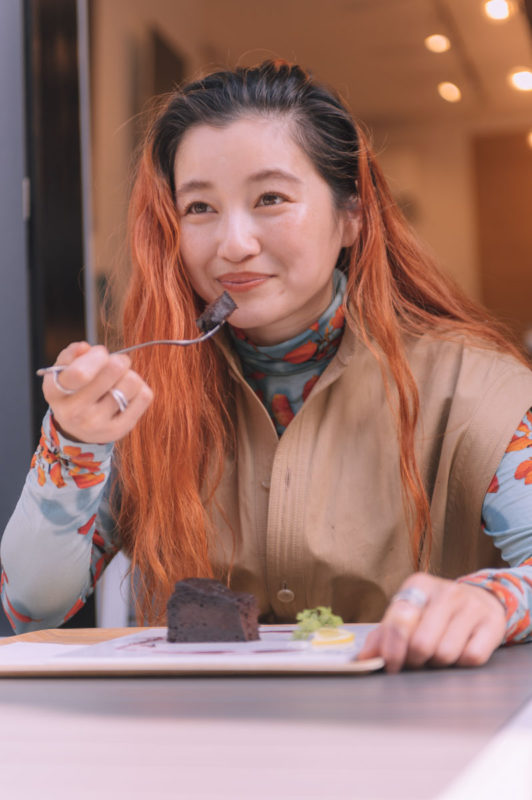 Shiori, you give the sort of impression where you live a strict lifestyle who values her own time, beliefs and lifestyle. Are there times you get tired? What kind of self-care do you do every day?
Before work, I try to "switch" gears by using the CBD roll-on I mentioned earlier, or settle down by meditating before going to bed at night. I also use scents that I love between work, such as face mists or moisturizing mists, and drink my favorite tea to relax. I think it is important to create moments where you can relax even for a short period, so I spend my days resetting myself little by little with such moments in between.
Shiori was born and raised near the sea, which is rich in nature. Even though we've exchanged only a few words, we can feel that she has a deep kindness that envelops everything on earth, just like the ocean!
Once again, we'd like to thank Shiori for her cooperation. Please drop by HealthyTOKYO again!
* All opinions and statements in this article is based on Shiori Nakajima herself.